How to Choose Your Uvex Lenses
Friday, 5 June 2020 | Admin
One of the most important decisions you can make when choosing your safety spectacles is their type of lens. Uvex is a world-leading manufacturer of protective equipment and their protective eyewear are exemplary of modern innovation in the industrial sector. As we have quite the selection of Uvex spectacles, it can be difficult to decide what lens type would be suitable for your needs. That's why, here at Workwear.co.uk, we've assembled this guide to making sure that you have the best possible lenses for the task at hand.
What Colours Are Available?
Clear Lenses – For All-Round Protection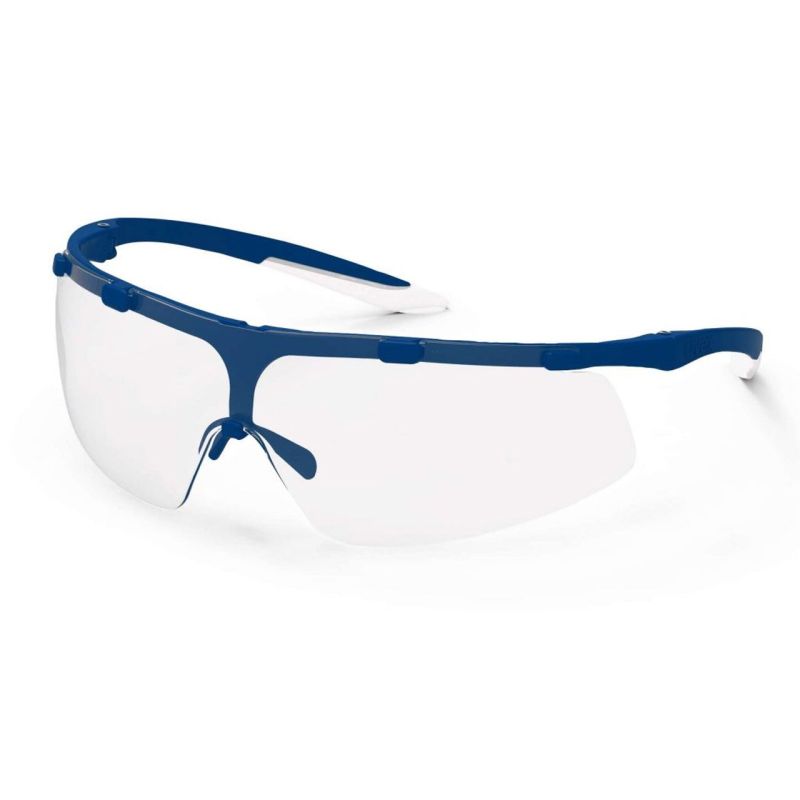 The traditional design for all protective eyewear, clear lenses are great for a number of different environments and tasks. These are an excellent choice if you want your vision to be as clean and normal as possible, whilst still having the best protection.
While clear lenses might be the most common type, it doesn't mean that they are without extra protection. Nearly all clear lens Uvex safety glasses are imbued with anti-scratch exteriors, whilst a large majority offer a wide variety of resistances, including anti-fog, anti-chemical and UV 400 protection.
Smoke Lenses – Protection for Bright Outdoor Environments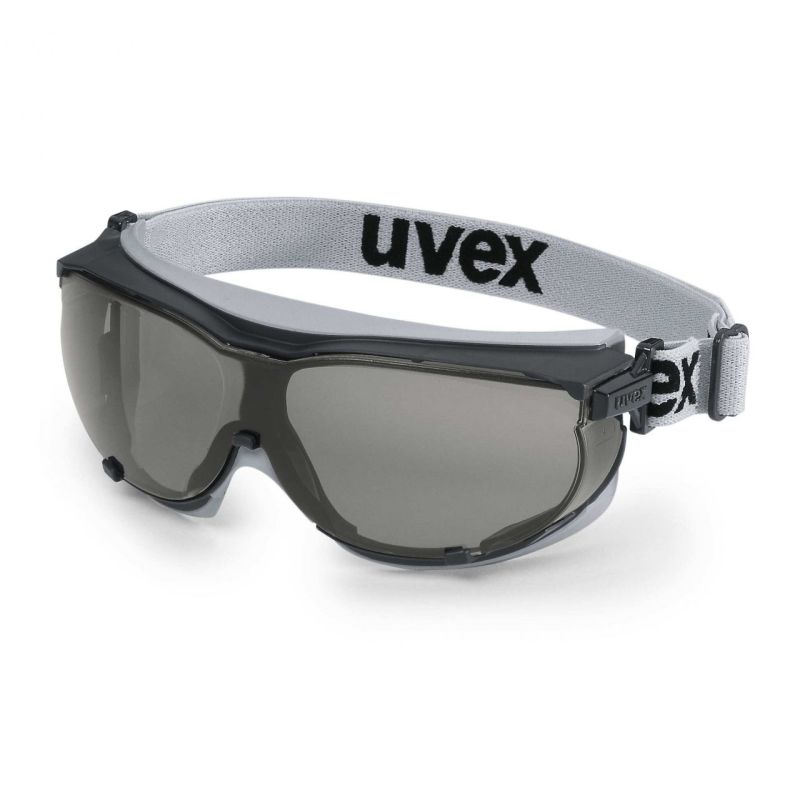 Bright light can be incredibly distracting, even dangerous, especially when handling high-risk equipment. Uvex's smoke-tinted lenses are designed to reduce the effects of the sun or other bright lights without compromise on optical clarity or ergonomics.
Uvex Smoke lenses are tested to EN 172 (protection against sun glare), whilst offering full UV 400 protection. This allows wearers to wear them with the knowledge of full industrial protection. Smoke lenses are available for a wide selection of Uvex models (see chart below), making them a versatile option.
Amber Lenses – Perceive Objects In Dark Conditions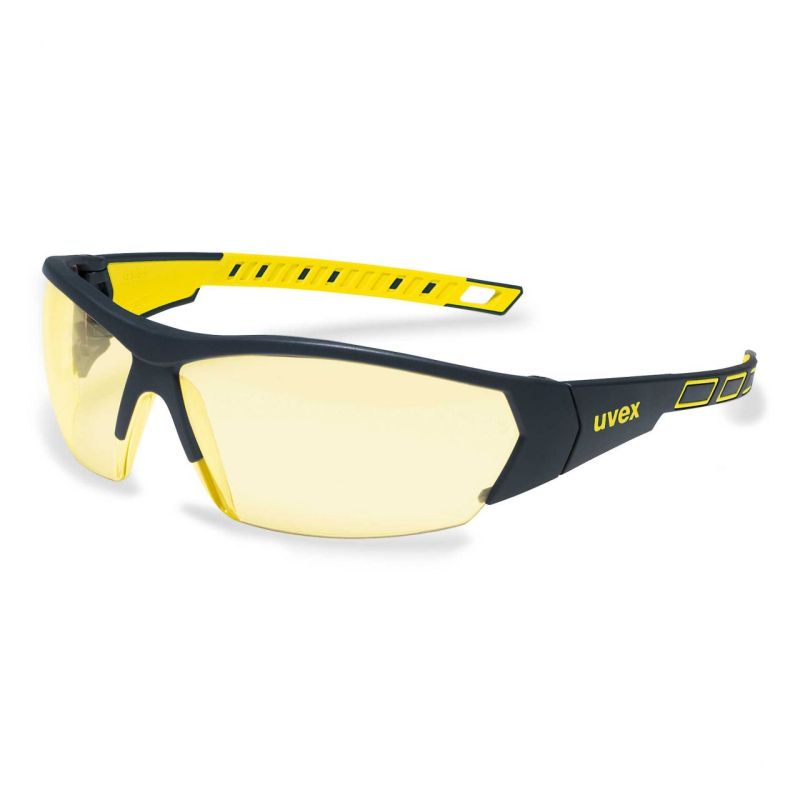 Some industrial applications require activity in low-light conditions. This can be difficult and outright dangerous without the necessary precautions. Uvex's amber-tinted lenses are constructed to perceive dim objects and hazards that might normally be too obscure to notice. They increase contrast and visual acuity, allowing work to be carried out as if in normal light.
One specific task in which having amber lenses are useful is when operating a vehicle at night or in low-light conditions. Our Amber Uvex lenses are crafted to the same quality as their Clear and Smoke versions, ensuring optimal quality.
Mirror Lenses – Perfect for Indoor/Outdoor Conditions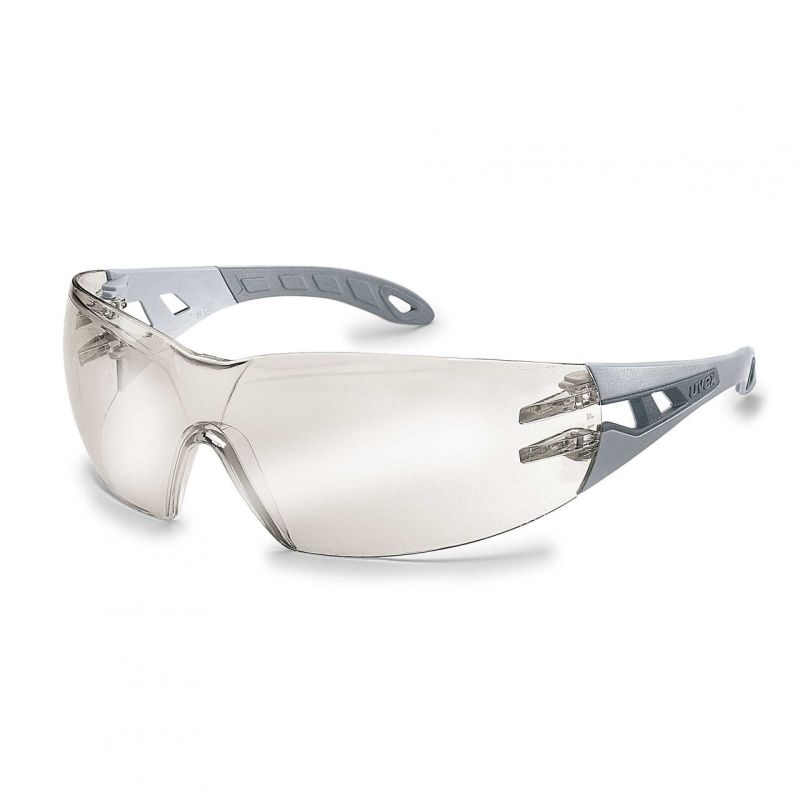 Mirror lenses are the perfect bridge between indoor/outdoor settings. Some workers, including packaging and warehouse employees, often transition between indoor and outdoor environments as they package items and unload trucks.
Uvex mirror lenses that will transmit more visible light than typical outdoor lenses, but less than their amber lenses, making them an ideal choice for anyone looking for a middle ground.
The Uvex lenses effectively protect against sun glare, allowing workers to mitigate the worst of distracting sunlight.
Welding Lenses – Ideal for Soldering and Torching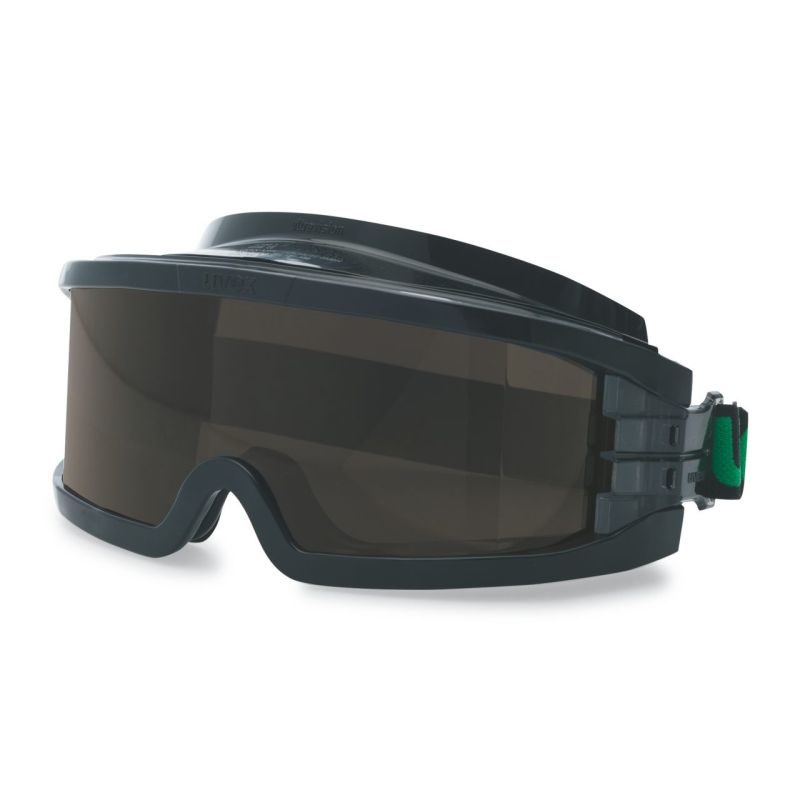 Some industrial applications necessitate the use of welding and soldering equipment. These applications require protective eyewear that has been finely tuned to resist hot sparks and bright lights.
All of our Uvex Welding lenses are designed to protect against UV and IR light waves (Infrared light), whilst innovative ergonomic technology allows for a great deal of ventilation, ensuring wearers are both comfortable and protected.
Which Styles Are Available with Which Lenses?
While there are some styles of Uvex glasses that are available in a wide selection of lenses, there are some that are designed for a particular task or industry. To make finding your perfect lenses easier, we've compiled a guide to which glasses are available with your choice of lenses.
Standard Lenses
Specialised Lenses
Which Style Is Best for Me?
All of the Uvex models of glasses and goggles have been designed to address a particular need. To find the difference between the glasses, take a look at our guide on How to Choose Uvex Eyewear.
What Coatings Are Available?
As well as being available in various styles of lens, Uvex offers several types of coating with their protective eyewear.
Supravision Extreme – Anti-Fog Interior and Anti-Scratch Exterior
The Supravision Extreme coating offers a standard anti-fog interior and an anti-scratch exterior. Spectacles with specialised lenses, such as welding glasses, are often found with a Supravision coating for maximum compatibility. Spectacles with the Extreme coating include:
Supravision Plus – Anti-Scratch and Anti-Fog On Both Sides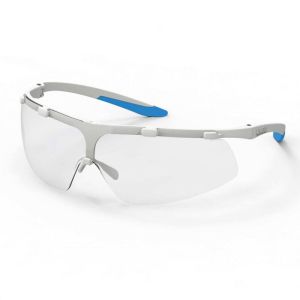 On a variety of spectacles designed for long-term use, the Supravision Plus coating has been applied for maximum longevity. Spectacles with the Supravision Plus coating include:
Supravision Excellence – Permanent Anti-Fog Interior and Anti-Scratch/Chemical Exterior
The Supravision Excellence coating offers a permanent anti-fog interior and an extremely capable anti-scratch/chemical exterior. Spectacles with this coating offer advanced protection and are often heavy duty, designed for high-risk industrial use:
Hopefully you now have a bit more of an idea about which Uvex lenses are best suited for your need. Check out our full range of Uvex Safety Eyewear and find your perfect pair today!
Do you use Uvex lenses? Let us know about the type that you like best and what you use them for in the comments below.