The Best PPE for Stone Carving
Wednesday, 22 April 2020 | Admin
As Alexis Carrel once so famously said, "Man cannot remake himself without suffering, for he is both the marble and the sculptor." As true as this may be, modern workwear ensures that it is perfectly possible to carve stone without the suffering caused by associated hazards to your eyes, hands and respiratory system.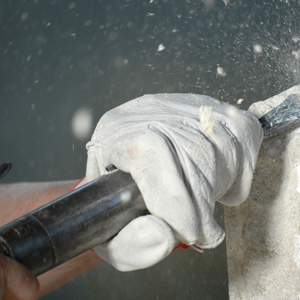 Anti-impact gloves are a stone carving essential
There's plenty of information available on the right tools for stone carving, but it is harder to find advice on the correct personal protective wear. Your ability as a sculptor is affected just as much by your personal protection as it is by your tools, and all the products listed below can help you to become a better sculptor.
What Is Stone Carving?
Stone carving is one of the oldest art forms known to man, yet it also remains one of the most difficult and challenging materials to work with. Not only is stone incredibly dense, but it is also liable to break in unpredictable ways and ruin months of work. An accurate shape can only be achieved with the precise application of hammer, chisels and files.
What Hazards Do You Face When Stone Carving?
Sculpting is not commonly thought of as an adrenaline sport, but in fact it can be incredibly risky. At higher levels you may find yourself needing to use industrial processes such as angle grinding. Following is a list of potential hazards:
Respiratory: Stone carving creates vast amounts of stone dust which itself may contain asbestos or silica. Wear a suitable mask to protect against lung damage.
Eye Damage: Small chips from the stone can fly off as you carve and damage your eyes. The right goggles or glasses will protect you.
Hand Damage: The stone itself can give you blisters and scrapes, and it's easy to accidentally knock your hands with your tools.
Hearing Damage: If you are using advanced equipment like angle grinders you may want to protect your ears from the loud and damaging noise.
What PPE Can Make Stone Carving Easier?
Some PPE is useful for reasons other than safety. You may need somewhere to store your tools on your person, or perhaps you want to avoid completely coating your clothes in dust. Following is a list of five PPE items to aid with your hobby.
JSP FFP3 Filterspec Pro Goggles with Valve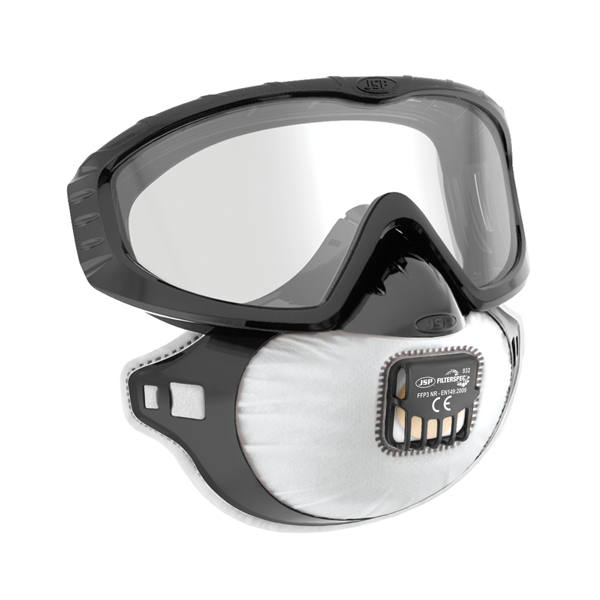 The JSP FFP3 Filterspec Pro Goggles with Valve combines respiratory and eye protection, without compromising either. The goggles are anti-scratch, resisting chips of stone and small impacts. The replaceable top-notch P3 filter will successfully filter out harmful stone dusts and either asbestos fibres.
Key Feature: Tight seal of goggles allows for comprehensive eye protection
Portwest A720 Anti-Impact Reinforced Gloves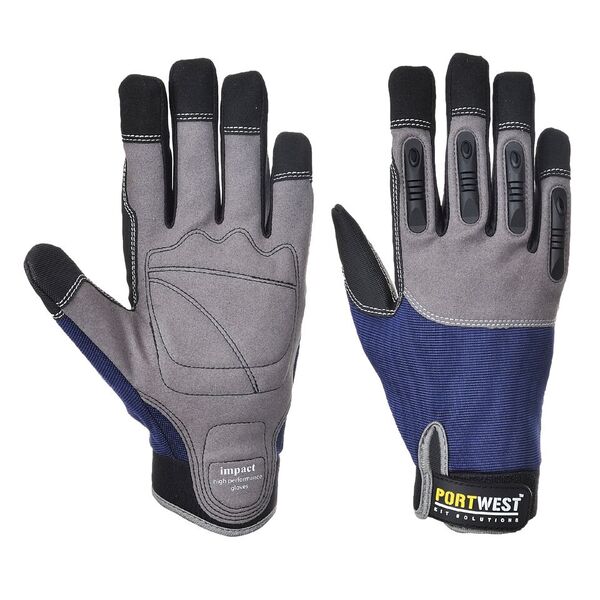 The Portwest A720 Anti-Impact Reinforced Gloves feature a reinforced thumb, padded palm protection and rubber knuckle protection to shield the wearer from heavy-duty impacts such as hammers. They are highly flexible for maximum dexterity during intricate carving, and are resistant to abrasion from rough surfaces.
Key Feature: Comfortable inner liner for periods of extended wear
Portwest C813 Grey All-Purpose Coveralls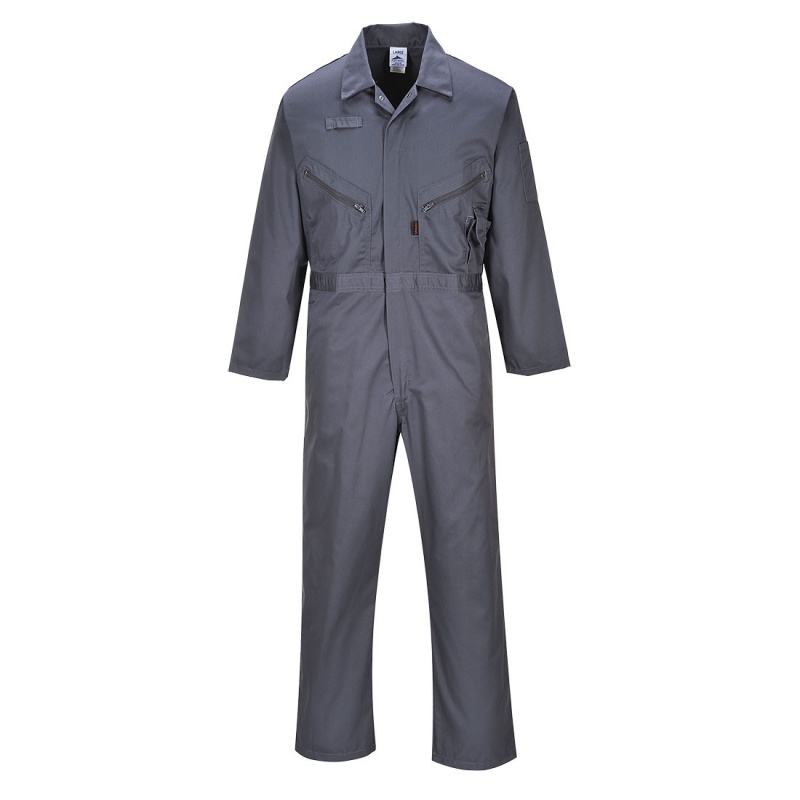 If you want to avoid getting stone dust all over your clothes then try the Portwest C813 Grey All-Purpose Coveralls. They feature eight pockets and a hammer loop so you can easily store your tools on your person and the action back allows for complete freedom of movement. The two-way zip means you can slip in and out of the coveralls with minimal hassle.
Key Feature: Durable poly-cotton fabric resists frays or tears
Portwest PW Classic Plus Ear Muffs PW4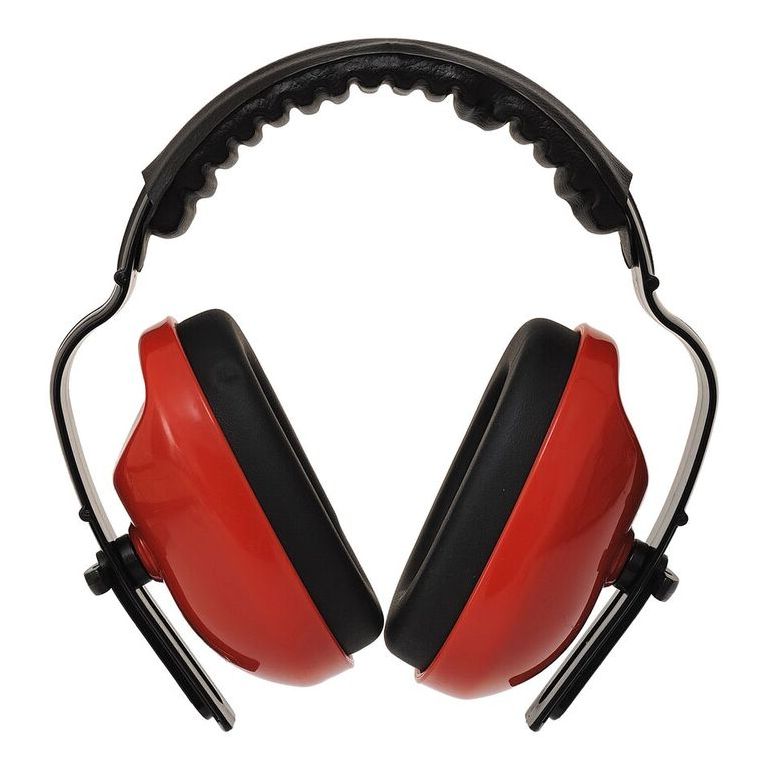 For the noisiest stone carving jobs, for instance angle grinding, some ear protection might be required. The Portwest PW Classic Plus Ear Muffs PW48 fit extremely comfortably and will offer ear protection from the loud noises you might expect to encounter in an industrial setting.
Key Feature: Foam ear protectors for maximum comfort
Ergodyne Proflex 380 Standard Black Foam Kneeling Pad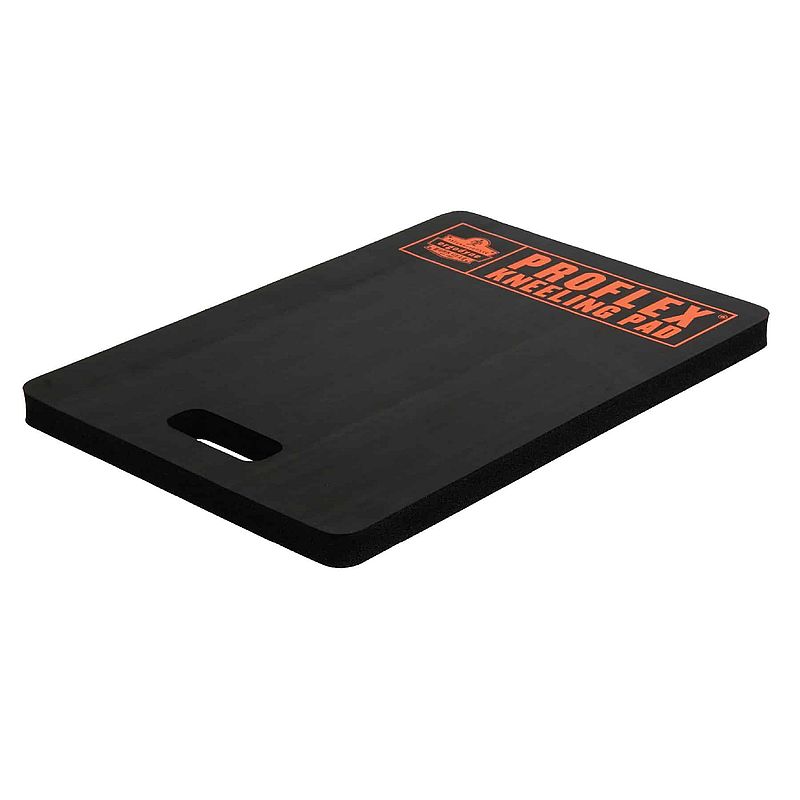 While working on the base of your sculpture you might find that you are kneeling constantly. The dense NBR foam rubber of the Ergodyne Proflex 380 Standard Black Foam Kneeling Pad will not compress over time, and will continue to provide excellent strain relief for your knees. This can save you from joint problems later in life.
Key Feature: Built in handle for portability
Chip Off the Old Block
Stone carving is not a hobby to be taken lightly. The challenges it poses are on an industrial scale, but so are the rewards! Browse more of our Respiratory Protection, Safety Glasses and Impact Resistant Gloves to make sure you're well informed.
If you have any questions on our Stone Carving PPE, or anything to add, then we would love to hear from you. Please leave a comment below!