Delta Plus: Your Safety at Work
7 November 2019 | Admin
Few workwear brands rose up the ranks as quickly as Delta Plus, and few workwear brands have the global appeal that comes with the Delta Plus brand. From the Americas to Asia, you can guarantee that you'll see workers protecting hands, heads and feet with Delta Plus equipment. A truly global workwear manufacturer, it's their expertise in PPE that has meant that they are a major worldwide player in personal protective equipment.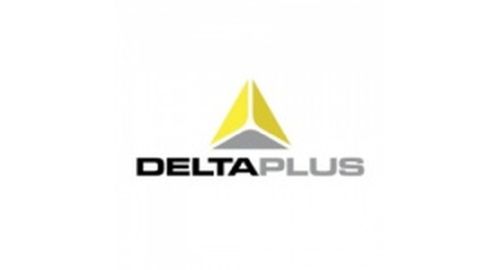 Delta Plus: A Brief History
Delta Plus are still relatively young compared to some of the big players. Created in 1977 in the south of France, Delta Plus developed a range of gloves, footwear and rainwear that they believed had the quality to make them big. From the start, Delta Plus created, sourced, and developed products using imagination, adaptability, and a pioneering spirit.
Those traits proved useful, and after a successful end to the decade, the company started the 80s by moving into outdoor clothing, creating a worldwide sourcing network and opening warehouses in Europe and Spain. It wasn't long before they opened manufacturing plants across the Far East and South America, before adding workwear, shoes, fall arrest and head protection to their portfolio.
Going Global
By the 2000s, Delta Plus were a global businesses. With their HQ based in their home in the south of France, their distribution network stretched from countries such as Costa Rica, Columbia, the UAE, the Philippines, China and India, while local warehouses in Europe ensured that customers in Western, Southern and Eastern Europe all had fast access to Delta Plus PPE.
By 2019, Delta Plus produce five families of products that protect the body from head to toe. Head, face and Ear protection, work gloves, work boots, work clothing and fall arrest protection are all in their vast catalogue. For full body coverage, our Delta Plus Workwear collection ensures protection across the entire body.
Where Can I Buy Delta Plus?
Our Delta Plus range provides quality and reliability. The brand has ensured that all of their products are long-lasting and will offer the level of protection that you expect from your PPE. For full access to our range of Delta Plus products, click on the links below.
| | | | |
| --- | --- | --- | --- |
| All Delta Plus | Delta Plus Apparel | Delta Plus Fall Safety | Delta Plus Gloves |
| Delta Plus Head Protection | Delta Plus Hearing Protection | Delta Plus Safety Glasses | Delta Plus Safety Shoes |
We've made sure that our collection includes the very best from Delta Plus, including the DMACHCOM Overalls, the Venticut Gloves and the Granite Safety Helmet. Clicking any of the images above will take you to our full range.
Join a Global Movement
Since the 2000s, Delta Plus have cemented their place near the top of the workwear pile. Just last year alone, Delta Plus moved over 3,000,000 pairs of shoes, over 500,000 fall arrest systems, 46.5 million head protection items, 50 million pairs of gloves and far, far more. By choosing Delta Plus, you can join a growing movement of people who value security with style, comfort with security, and longevity in their purchase.
Invest Well with Delta Plus
Delta Plus branded PPE promises the kind of quality that your safety and well-being deserves. If you've decided that you want to go with Delta Plus, take a look at our Delta Plus Workwear category where you can find our full range of Delta Plus PPE.
If you have any questions on our range of Delta Plus or anything on any of the other brands that we sell here at Workwear.co.uk, then we would love to hear from you. Please leave a comment below!