Portwest: The Future of Workwear
Thursday, 31 October 2019 | Admin
It's hard to believe that a company which has influence in four continents, 120 countries and with over 4,000 employees on its books, started in a tiny, humble textile shop in Westport, Ireland. Founded in 1904, Portwest expanded from selling drapery and footwear to become a multi-million pound business that is a global leader in personal protection equipment. In the gloves, workwear, fall protection and fire safety clothing industries among many more, Portwest has become a household name.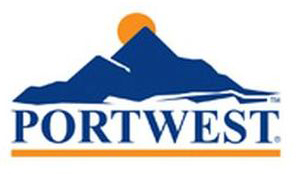 Portwest: A Global Leader in PPE
Who Are Portwest?
Portwest are a global business with their roots firmly planted in Westport, a small town on the west coast of Ireland. You get the sense that Portwest are a company that is proud of its heritage and background, and they still have their HQ in Westport in 2019. It is here where the minds at Portwest get to work, year on year producing high quality products that range from PPE for rain, arc, chemical, heat, visibility, ESD, cut and cold protection.
Every year high quality, stylish and comfortable products roll off their production line, with Portwest branded workwear finding itself in factories, power plants, oil platforms, railways, lorries, construction sites, farms, laboratories, universities and manufacturing plants across the country.
Why Portwest?
Portwest guarantee two things: affordability and quality. For over 100 years, Portwest have strived to use state-of-the-art manufacturing processes that can consistently produce high number, high quality products.
Through this method it has meant that Portwest can sell their products at an affordable price, while still ensuring the quality of other more expensive manufacturers. Among their portfolio are gloves, jackets, trousers, helmets, sweatshirts, boots, flame protection, arc protection, cold protection and many, many more.
Where Can I Buy Portwest?
If you have decided that you want to go Portwest, you can rest assured that choice you have made will ensure longevity, quality and protection. Here at Workwear.co.uk, we've made sure that our range includes all of the Portwest products that you know and love, including top brands such as PW3 and Bizflame, and brand new workwear such as KX3. Click the links below for full access to our entire Portwest range.
Click on the images below to take you to your Portwest destination.
| | | |
| --- | --- | --- |
| Portwest Gloves | Portwest Hi-Vis | Portwest Bizweld |
| Portwest Head Protection | Portwest Hearing Protection | Portwest PW3 |
| Portwest Lab Wear | Portwest Respiratory Protection | Portwest Bizflame |
| Portwest Fall Protection | Portwest Jackets | Portwest Shirts and Tops |
Choose Right with Portwest
You can't go wrong with Portwest. If you want to browse our entire Portwest range, then you can take a visit to the Portwest Workwear category, where you can find all of our Portwest products. If you fancy taking a look at another brand, don't hesitate to head over to our Shop by Brand page, where you can find all of our best selling brands.
If you have any questions on Portwest or anything to add, then we would love to hear from you. Please leave a comment below!