Best Construction Work Gloves 2022
Thursday, 7 November 2019 | Admin
Working in construction means that your work gloves need to be able to resist the unpredictable. Cold weather, slippery tools, oil leakage, sharp corners and rough surfaces all play their part in making the trade a risky time for your hands. Gloves need to be able to bend and move with your hands to pick up items, while also protecting your hands against any risks.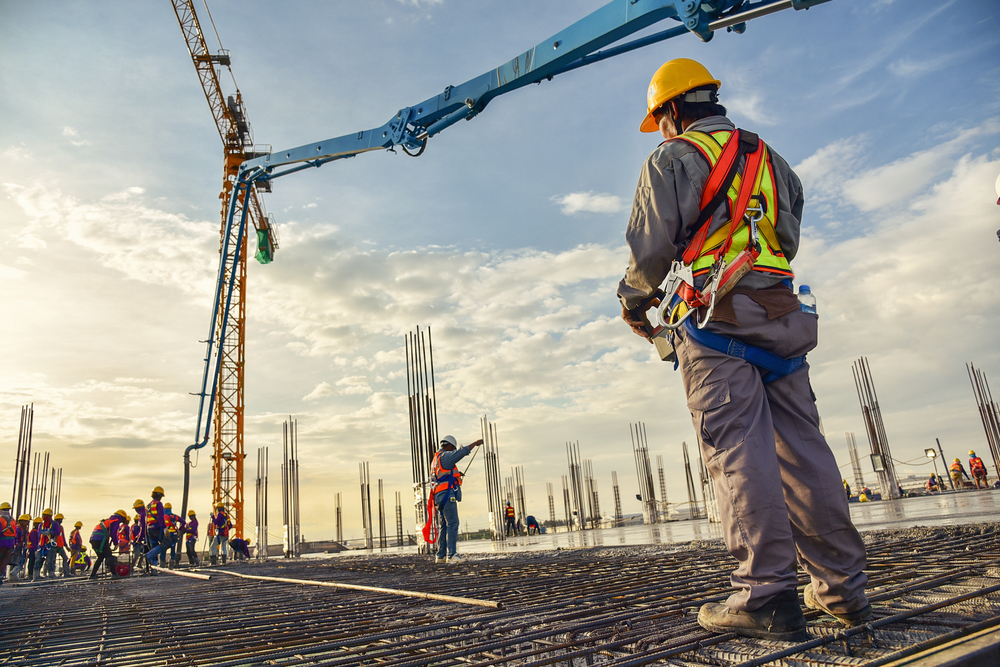 Working in construction demands high quality work gloves
Thankfully, there are plenty of gloves available, but choices between glove linings, glove thickness, glove material and type of protection can all make the choice more difficult. If you are struggling to make your choice, then we've had a think about our best gloves for construction workers. We've asked our experts for some tips and they've come up with a top 5 list, taking into account the different kind of risks that you might face on the building site.
Best General Handling Construction Gloves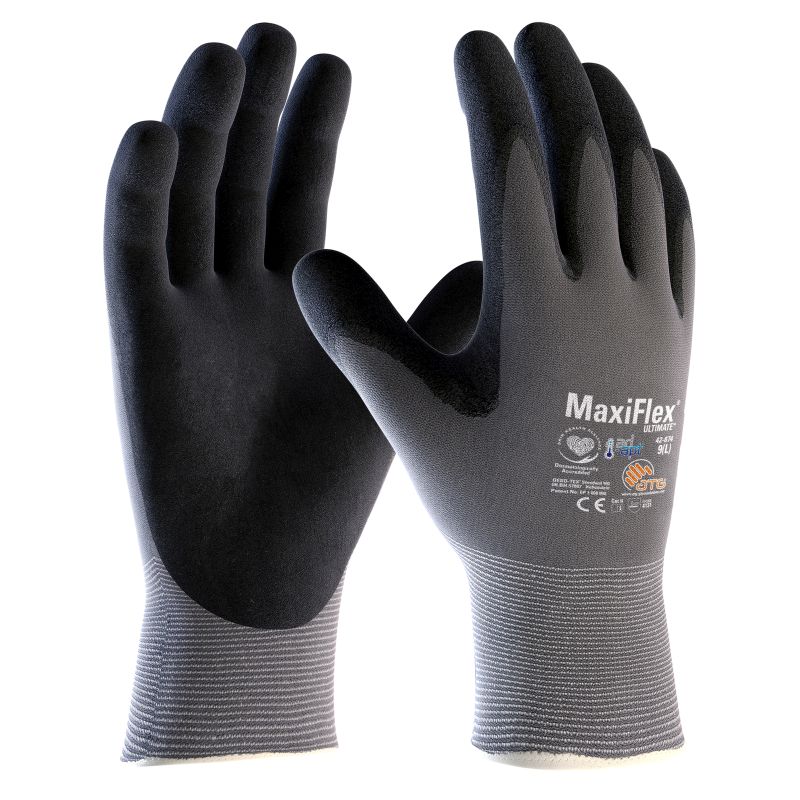 First on our list is the MaxiFlex Ultimate Palm Coated Handling Gloves 42-874. These are some of our best selling gloves, utilising a nitrile coating that provides the grip and abrasion resistance needed for construction. It doesn't matter if you're handling bricks, using tools or carrying materials, these gloves offer the dexterity and protection required.
Durability, resilience and comfort are what make the MaxiFlex Ultimate Gloves excel from the rest. Level 4 abrasion resistance means that the gloves will last for months and months, while the comfortable seamless liner is perfect for reducing hand fatigue over extended use. These gloves have it all, and are used by construction workers across the country.
Key Features: Grippy and flexible for handling tasks; good mechanical protection protects the hands; durable seamless liner for longevity.
Best Lightweight and Dexterous Construction Gloves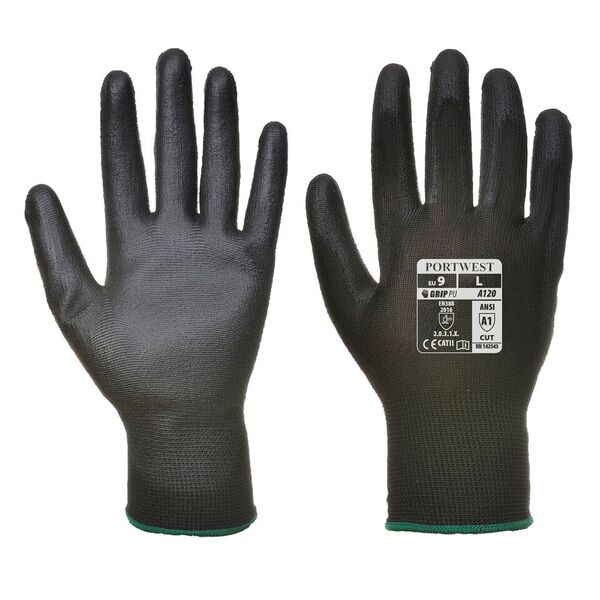 Some tasks in building require a little more tactility, which is when you should turn to the Portwest A120BK PU Palm-Coated All-Round Black Gloves. These gloves are feature an extremely thin pylon liner which is designed to offer the same flexibility as the human hand. But don't be fooled by this, the gloves still offer level 4 abrasion resistance that promises durability and protection against abrasion.
This makes these gloves particularly ideal for long handling and tricky tasks. Electricians, craftsmen and more can all be called to a construction site, which is when these gloves will do just the trick.
Key Features: Superb dexterity similar to that of a human hand; good protection ideal for handling materials; offer superb grip even in wet conditions.
Best Cut Resistant Construction Gloves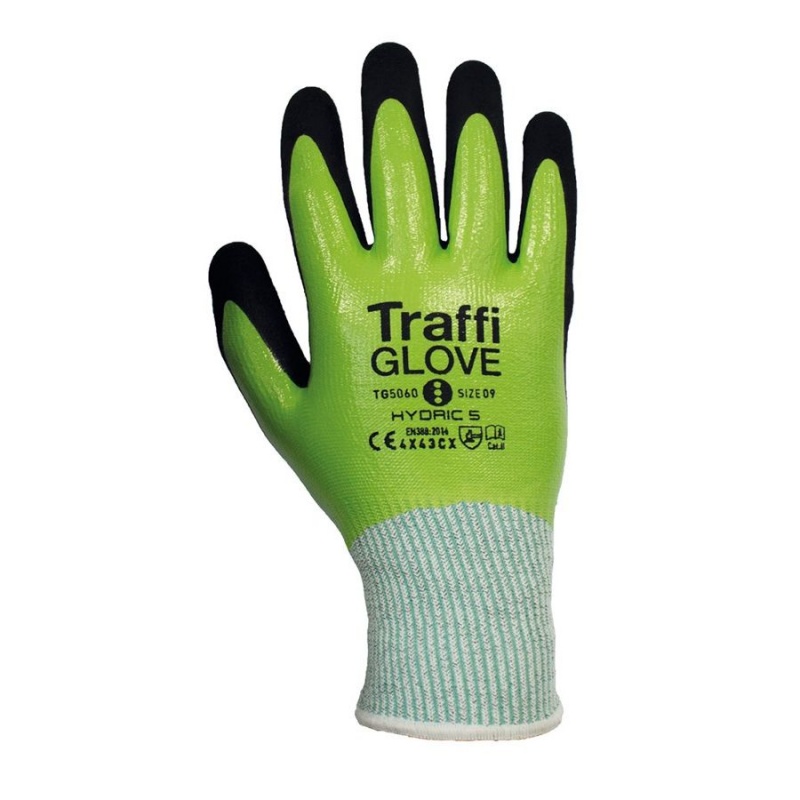 In the latter stages of construction you can expect that you might have to come into contact with glass, metals and other sharp materials, The TraffiGlove TG5060 Hydric Cut Level C Water-Resistant Gloves offer level 5 cut resistance, meaning that you should be able to handle sharp items that would otherwise cut you completely safely.
These are pretty exceptional gloves when it comes to protection, and level 4 abrasion and tear resistance promises not just that you get your money's worth, but safe and healthy hands too. With these gloves, you can rest easy that once your shift is over your hands will feel as fresh as they did in the morning.
Key Features: Superb cut resistance for sharp materials handling; oil and water resistance; flexible design ideal for handling.
Best Thermal and Waterproof Construction Gloves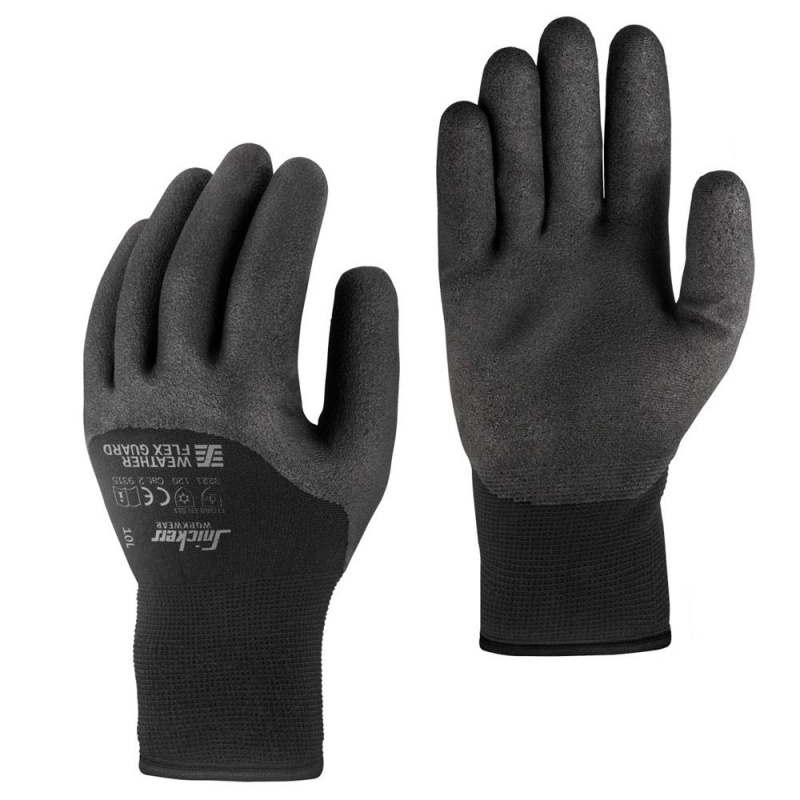 With winter just around the corner, things at the work site can turn wet and cold. A perfect solution to the downturn in weather is the Snickers Thermal Waterproof Flex Guard Gloves 9325, a completely waterproof pair of gloves that offer enough protection that they'll protect your hands from sharp edges and coarse surfaces. Offering protection against cold weather reaching temperatures as low as -20°C, these gloves should be enough to make it through winter.
Snickers know that cold weather makes you uncomfortable too. These gloves use a thick liner to ensure comfort and warmth, helping to make your gloves feel incredibly comfortable during use.
Key Features: Waterproof with -20°C cold protection; nitrile coating offers superb grip; good protection for many risks.
Best Construction Gloves with High Grip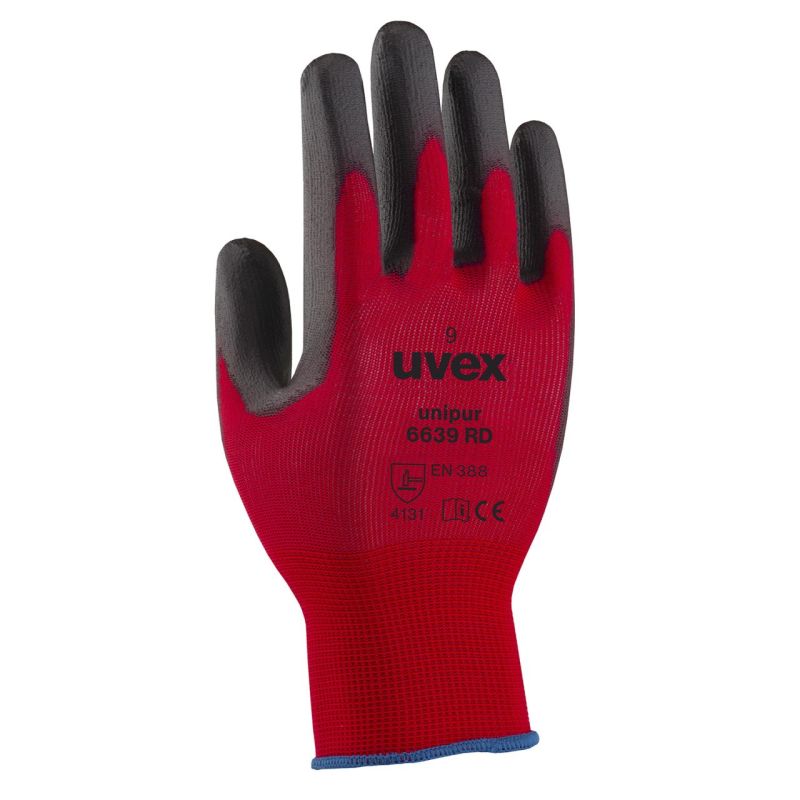 Designed to combine high grip with mechanical protection, the Uvex Unipur 6639 Red PU Coated Gloves use a PU coating to ensure control during use. The gloves are also highly dexterous, allowing you to handle a range of materials without too much trouble, even if the items are small and tricky.
The gloves also offer good protection. The gloves have abrasion and tear resistance which allows users to handle rough and coarse items with plenty of ease. The tear resistance also means that the gloves will last long after purchase.
Key Features: High grip work gloves use a special PU coating for control; good abrasion resistance for control; high dexterity for precision handling.
Best Anti-Vibration Construction Gloves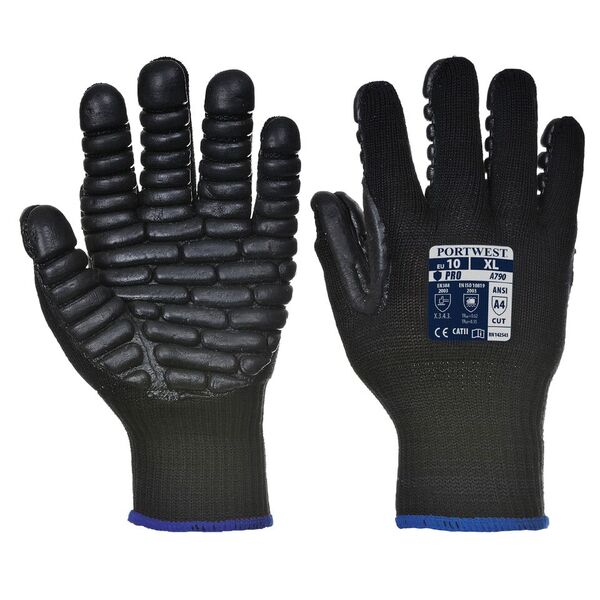 Construction will inevitably require the use of power tools, and if that rings true for you then the Portwest Black Anti-Vibration Jack Hammer Gloves A790 might just be your perfect gloves. Rigged palm and rigged fingers will absorb the high frequency vibrations, preventing the user from developing Hand-Arm Vibration Syndrome.
Suitable for use with jackhammers, concrete breakers and power tools, these grippy gloves are perfect for keeping you safe in tough working environments. Outstanding comfort is supported by excellent mechanical protection, helping to protect you from not just power tools, but cuts and tears too.
Key Features: Rigged palm and fingers for vibration protection; good resistance protects the hands; comfortable design with high grip.
Protect Your Hands On the Building Site
Protecting your hands on site is key, as millions of days are lost every single year because of hand injuries. If you've not found the construction gloves that you are looking for here, take a look at our Builders Gloves category.
If you have any questions on our construction gloves or anything to add, then we would love to hear from you. Please leave a comment below!