How to Choose Uvex Safety Eyewear
Thursday, 4 June 2020 | Admin
Uvex is a global partner for elite international sports and an outfitter of top athletes. As such, their protective equipment always strives to exceed the latest demands of technological innovation. With a large array of protective eyewear available however, it can be difficult to try and find what you need. Here at Workwear.co.uk, our goal is to make everything as simple as possible, so we've created this guide to help you find the right Uvex spectacles for you!
Which Uvex Ranges Do You Stock?
We stock a number of Uvex Glasses and Uvex Goggles, including the following:
Uvex i-vo – Sporty Ergonomic Uvex Glasses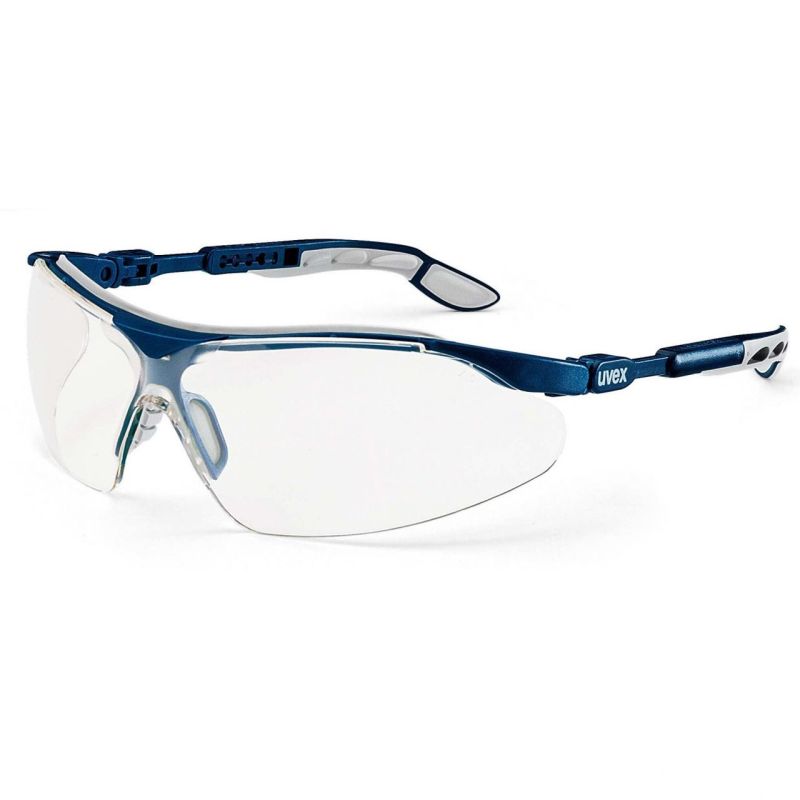 Style: Glasses
Positives
✔ Injection-moulded from two materials: hard and soft where they need to be
✔ Fashionable streamlined design with adjustable side arms
✔ Sunglare filter for reliable UV 400 protection
✔ Supravision sapphire coating offers extreme scratch/chemical resistance
✔ Available in clear, tinted and amber-tinted models
Drawbacks
✗ Not as secure as other pairs of glasses with wraparound designs
✗ Bright colours might not be to everyone's taste
Uvex Pheos – Modern Geometric Design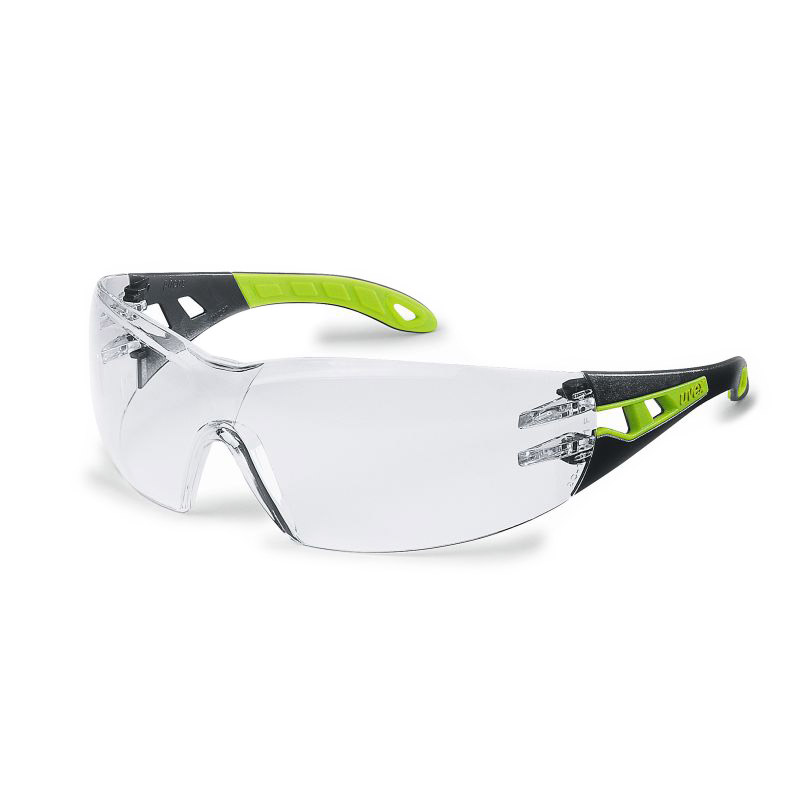 Style: Glasses
Positives
✔ Narrow geometry enables ear defenders, helmets and bump caps to be worn effectively
✔ Fully metal-free design for enhanced insulation
✔ Duo-component construction allows for soft non-slip arm ends
✔ Geometric lenses enhance peripheral vision
✔ Available in several lens types with straps or arms
Drawbacks
✗ Some may find their extended lenses obtrusive
✗ Not chemical resistant
Uvex Astrospec 2.0 – Retro Style Ventilated Lenses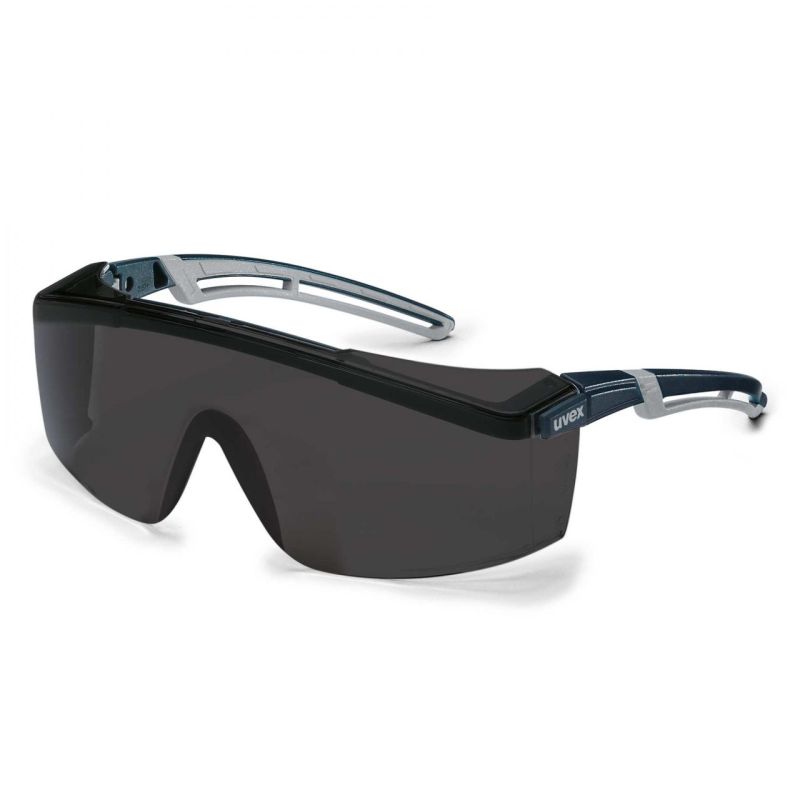 Style: Glasses
Positives
✔ Panoramic polycarbonate lenses for maximum perspective
✔ Integrated side shields offer lateral protection
✔ Innovative ventilation system with labyrinth seal for enhanced comfort
✔ Fits easily into breast pocket thanks to flat-fold design
✔ Supravision Excellence coating ensures fog/chemical/scratch resistances
Drawbacks
✗ Not as compatible with helmets and ear defenders as other models
✗ Design is not as sporty as some premium ranges
Uvex Super Fit – Super-Thin Wraparound Lenses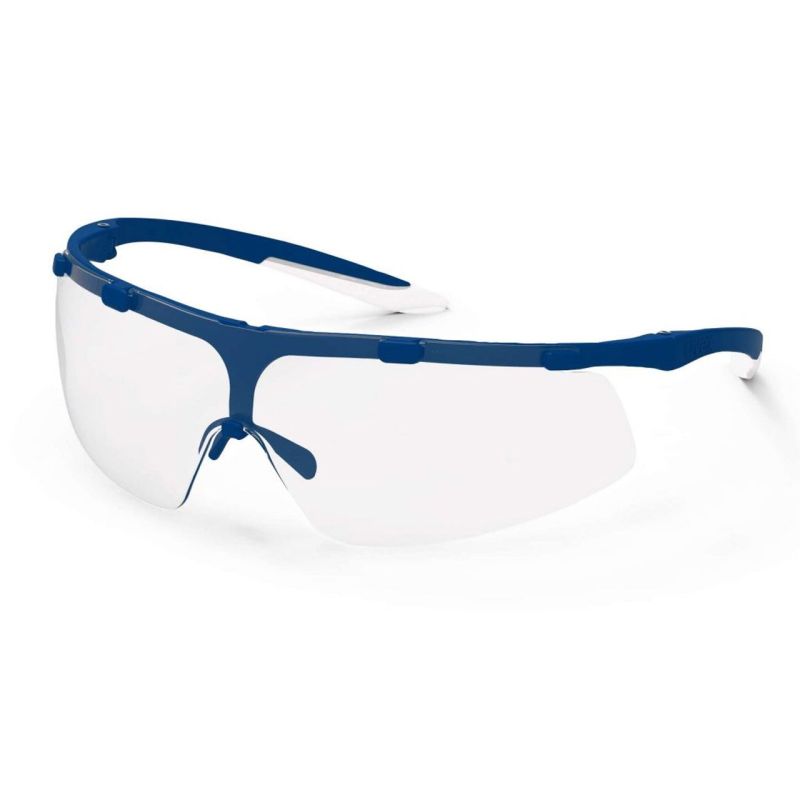 Style: Glasses
Positives
✔ Super-thin wraparound lenses offer maximum perspective
✔ Sporty and traditional visitors designs available
✔ Anti-fog/scratch coatings on all lenses for high durability
✔ Wide selection of lenses, including the autoclavable Uvex Super F Over-Specs
✔ Compatible with ear defenders, bump caps and helmets
Drawbacks
✗ Not as protective as other more robust spectacles
✗ Wide variety of attributes make this range an all-round selection
Uvex Ultrasonic – Ventilated Wide-Vision Goggles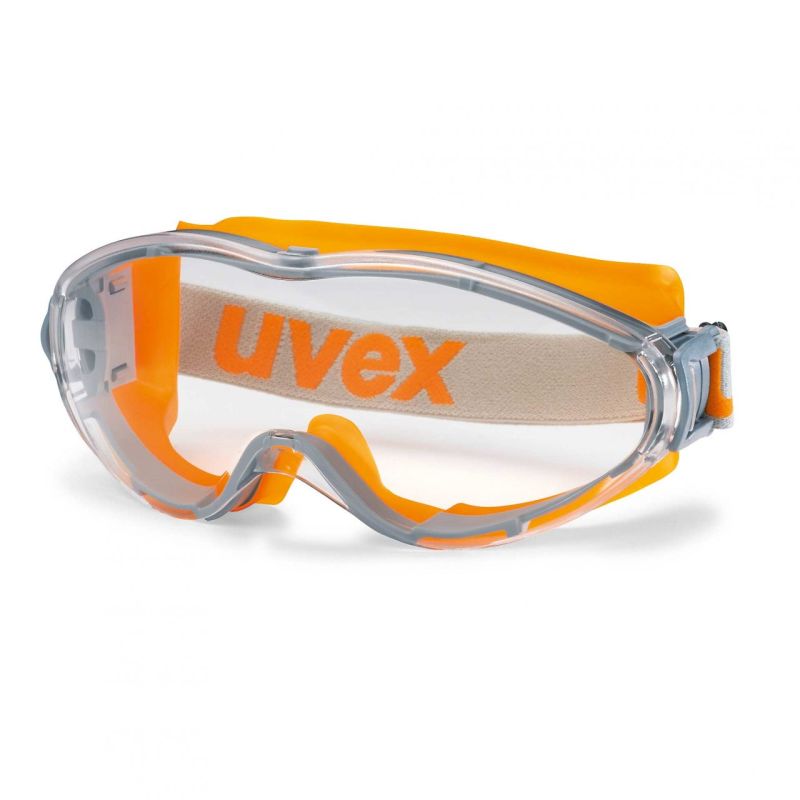 Style: Goggles
Positives
✔ Combines hard and soft materials for high mechanical rigidity
✔ Never pinch wearer's face or activate pressure points
✔ Offers fantastic field of vision without compromising peripherals
✔ Extreme scratch resistance thanks to Excellence coating
✔ Available in a wide variety of models including welding models
Drawbacks
✗ Best suited for reusable eye protection
✗ More expensive than other ranges
Uvex U-Sonic – Minimum Weight, Low Pressure Fit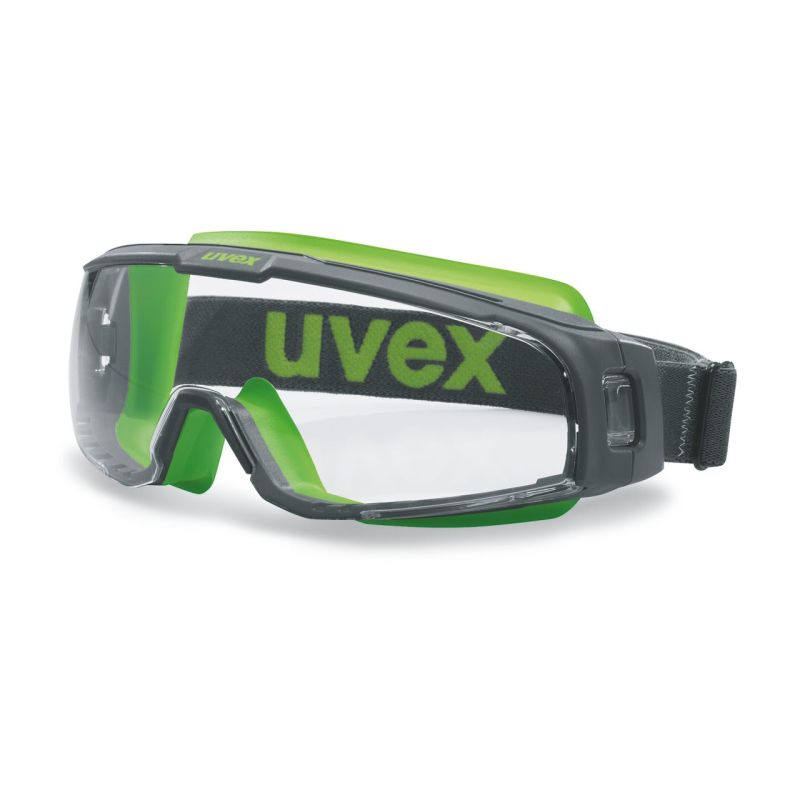 Style: Goggles
Positives
✔ Uvex i-gonomics product where comfort and ergonomics are design priority
✔ Small compact goggles for easy storage
✔ Easy to combine with other PPE, including helmets and masks
✔ Low contact pressure and even weight distribution for wearer comfort
✔ Practical low-weight design for longevity
Drawbacks
✗ Less UV protection than other models
✗ Not designed for dark conditions
Uvex Skyguard NT – Full Protection Against Flying Particles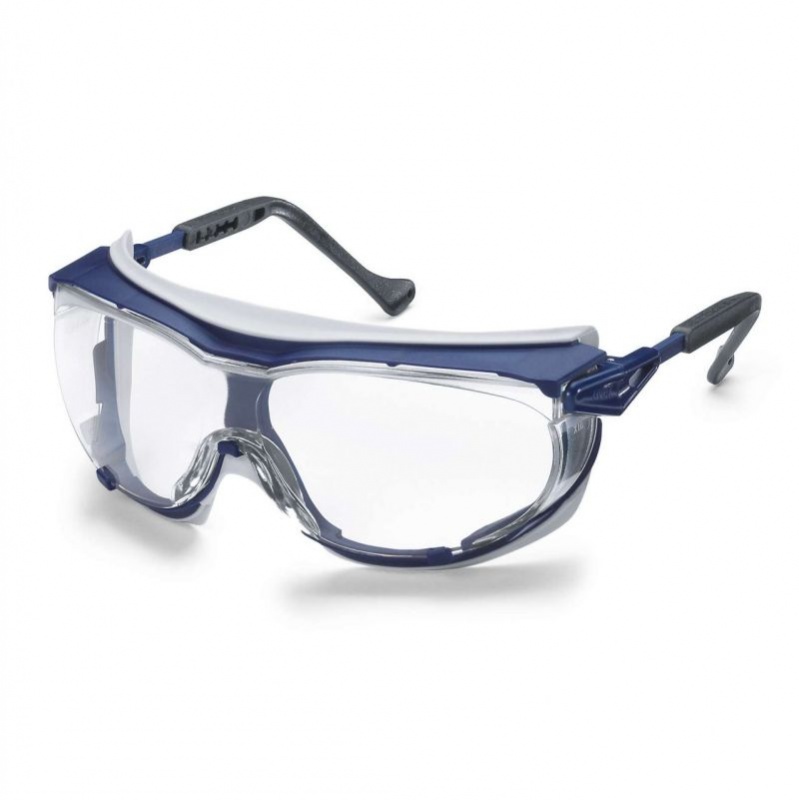 Style: Glasses
Positives
✔ TPU layer moudled against frame element offers full protection against particles
✔ Multi-faceted coating protects against scratches, chemicals and fog
✔ Easy wipe surfaces for permanent use
✔ Flexible soft components and adjustable side arms ensure a perfect fit
✔ Available in clear and smoke-tinted lenses
Drawbacks
✗ Not as compatible with ear defenders as other spectacles
✗ More appropriate for sewage and pipeline works
Uvex i-Works – Stylish and Robust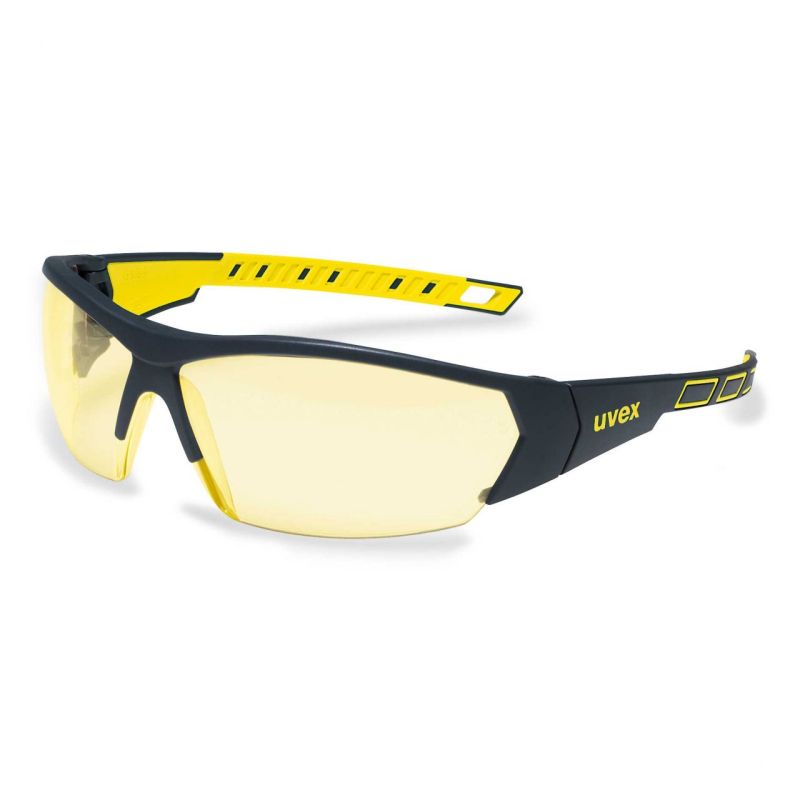 Style: Glasses
Positives
✔ Groundbreaking permanent anti-fog coating even after cleaning
✔ Slick and stylish frame, available in three distinct colours
✔ Reliable UV 400 protection
✔ Non-slip temple ends and adjustable nose-bridge
✔ Arms end in flat design to attach neck cord
Drawbacks
✗ Not available in clear lenses
✗ Style might not fit plain criteria for work sites
Uvex Super G – Traditional Design Weighing Only 18g
Style: Glasses
Positives
✔ Traditional lightweight design weighing only 18 grams
✔ Constructed from completely metal-free materials
✔ Lightweight design weighs only 23g
✔ Perfect non-slip fit despite ultra-thin lenses
✔ Permanent anti-fog interior and anti-scratch/chemical exterior
Drawbacks
✗ Economy model without the same features/longevity of premium models
✗ Do not include adjustable side arms or nose bridge
Uvex Carbonvision – Lightweight 46g Goggles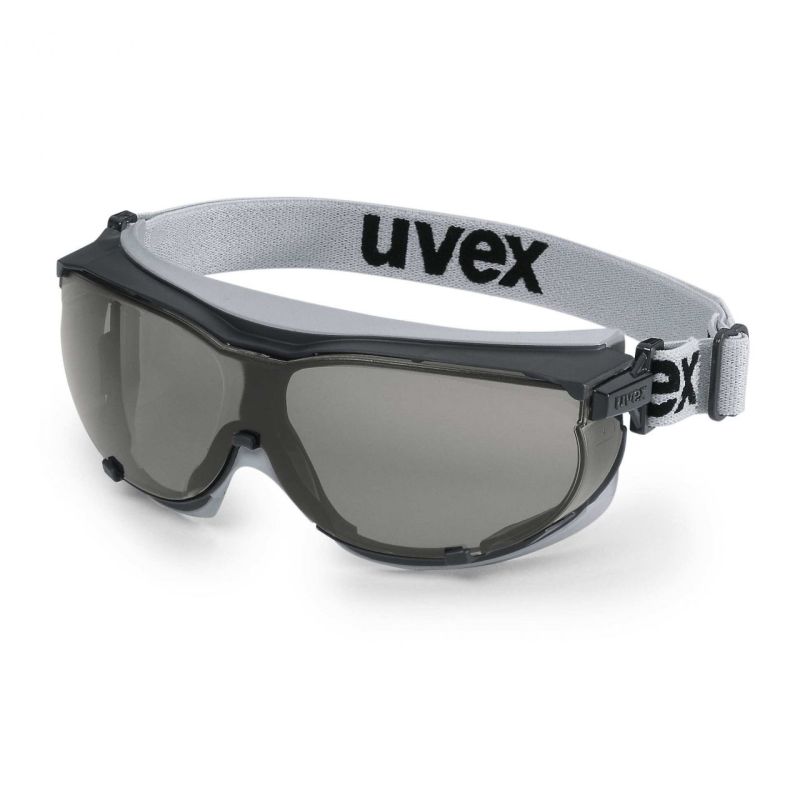 Style: Goggles
Positives
✔ Highly lightweight goggles weighing only 46g
✔ Moulded TPU layer ensures perfect fit and resists flying particles
✔ Comfortable fit eliminates pressure points usually found with goggles
✔ Close-fitting lenses offer wide panoramic view
✔ Offers reliable UV 400 protection
Drawbacks
✗ Not as much variety as other ranges
✗ Compact design might not appeal to welders and high-risk workers
Which Colour Lens Do I Need?
If you're looking for a permanent addition to your PPE, the style and design of your protective eyewear is very important. On the other hand, there is no point in having a style that you like without the correct lenses to support the task at hand.
For example, if you are working in a bright outdoor environment, it is important to select a range that includes smoke-tinted lenses.
Are Any Other Styles Available?
While this guide has given a guide to the main styles of Uvex eyewear, there are a few models that are unique and sit outside of these ranges. See our full range of Uvex eyewear to find out more.
Do you have a favourite style of Uvex safety eyewear? Let us know which glasses or goggles you've been using and why you like them in the comments below!