How to Choose Your Bollé Lenses
22 April 2020 | Alex
One of the most important parts of choosing the right safety eyewear is making sure that you have the correct lenses for the task at hand. Bollé is one of the world's leading manufacturers of safety glasses and safety goggles, but they have a wide range of different lens options available, and knowing the difference can be difficult at a glance.
That's why, here at Workwear.co.uk, we've assembled this guide to making sure that you have the best possible lenses for your need. Whether you're working indoors or outdoors, in a bright or dark environment, Bollé have an option to suit your needs!
What Colours Are Available?
Clear Lenses – For Everyday Protection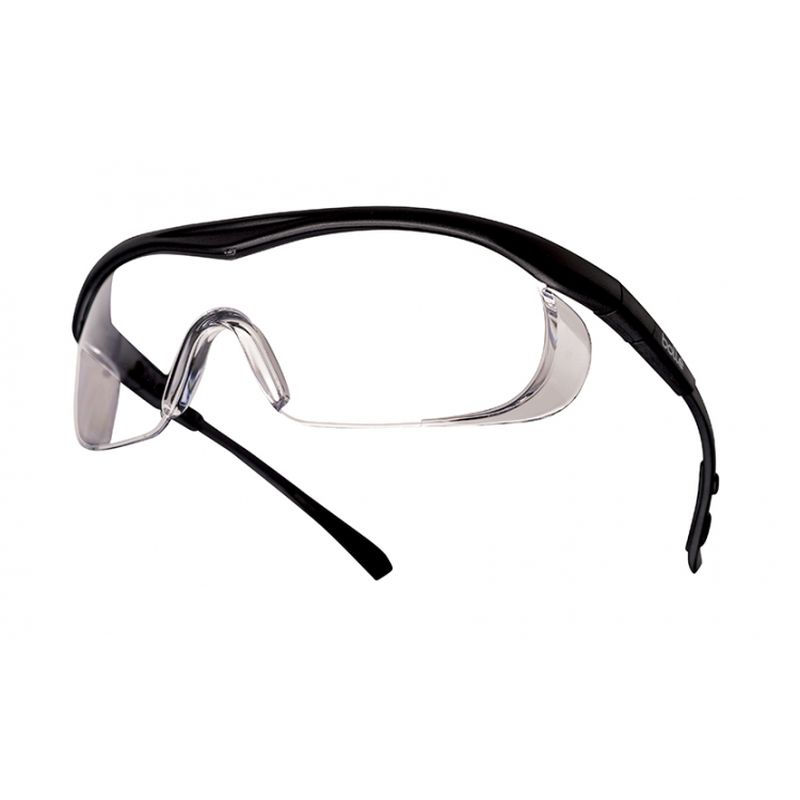 The classic design for safety eyewear, clear lenses are great for a number of different environments and tasks. If you want your vision to be as unaltered as possible, but while still having the best protection.
While clear lenses might be the most common type, it doesn't mean that they are simplistic. Clear lenses from Bollé feature anti-fog and anti-scratch coatings, and also have the benefit of 99.9% protection against UVA/UVB light.
Smoke Lenses – Protect Against Bright Light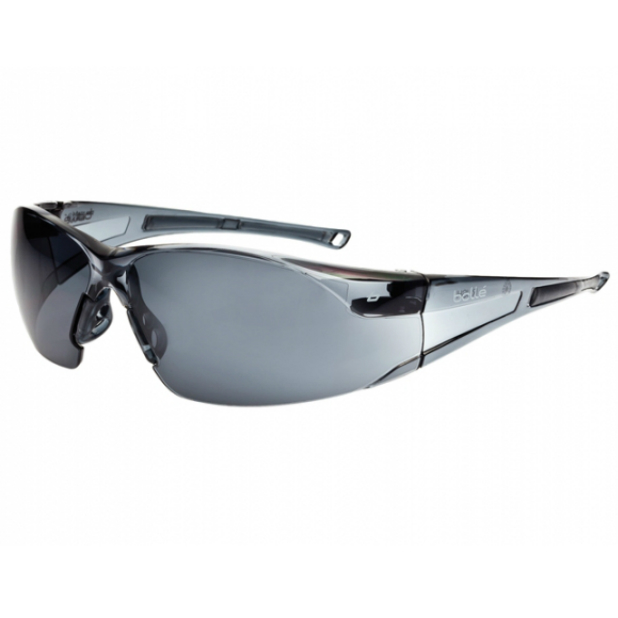 Bright light can have a detrimental effect on your eyes, both in the short term and in the long term too. Smoke lenses from Bollé have been designed to reduce the effects of the sun or other bright lights without having to compromise on optical clarity.
Bollé Smoke lenses are tested to EN 172 (protection against sun glare) and this allows you to use them with the peace of mind that you are getting industrial levels of protection. Smoke lenses are available for a wide selection of Bollé models (see chart below), making them a versatile option.
Yellow Lenses – Increase Contrast In Low-Light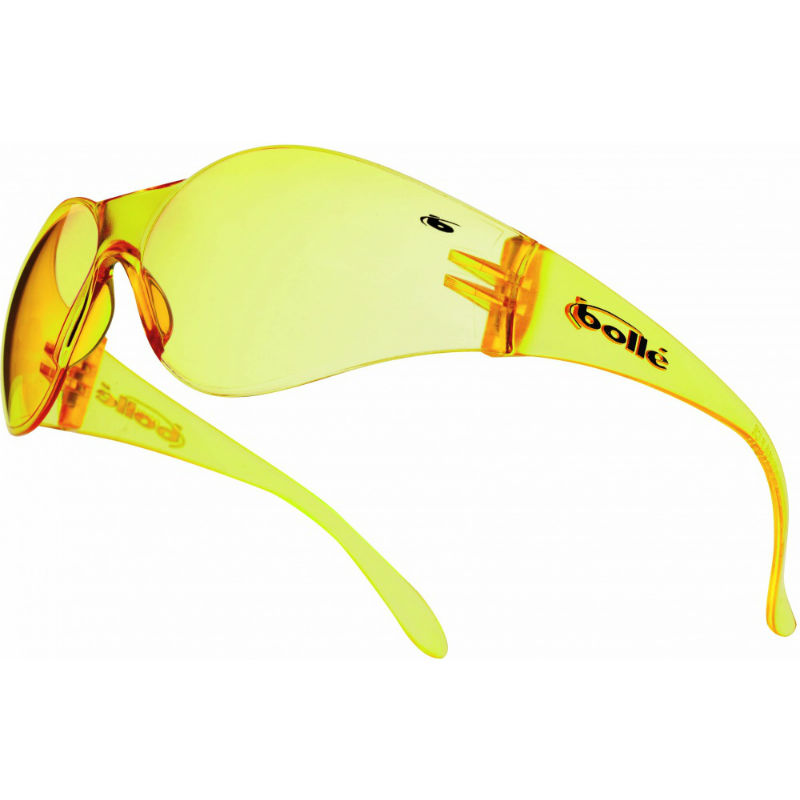 Designed specifically for low-light and indoor conditions, Yellow lenses are designed to improve contrast. This improvement of contrast can make the difference between seeing a hazard and missing it, making Yellow lenses a must-have for dimly lit environments.
One specific task in which having Yellow lenses are useful is when operating a vehicle at night or in low-light conditions. Yellow Bollé lenses are crafted to the same rigorous standard as their Clear and Smoke versions, ensuring optimal quality.
ESP Lenses – Protect Against Blue Light and Dazzle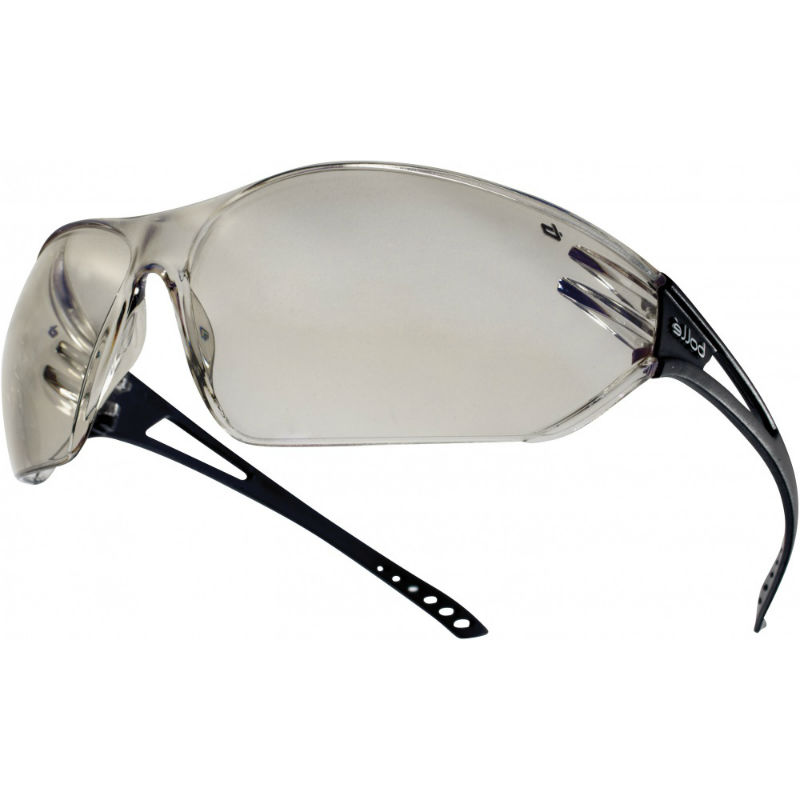 ESP lenses (short for Extra Sensory Perception lenses) are designed to protect you against the effects of blue light, which can include disturbed sleep and damage to your eyes. While blue light is a naturally occurring phenomenon in sunlight, it can also be emitted by computer screens, phones, televisions and flourescent lighting.
The Bollé ESP lenses effectively filter out 57% of blue light while having a transmission of 64% on all visible light. What this means is that ESP lenses reduce brightness, but not to the degree of Smoke Lenses, making them great for outdoor and well-lit indoor use.
CSP Lenses – Ideal for Extreme Temperatures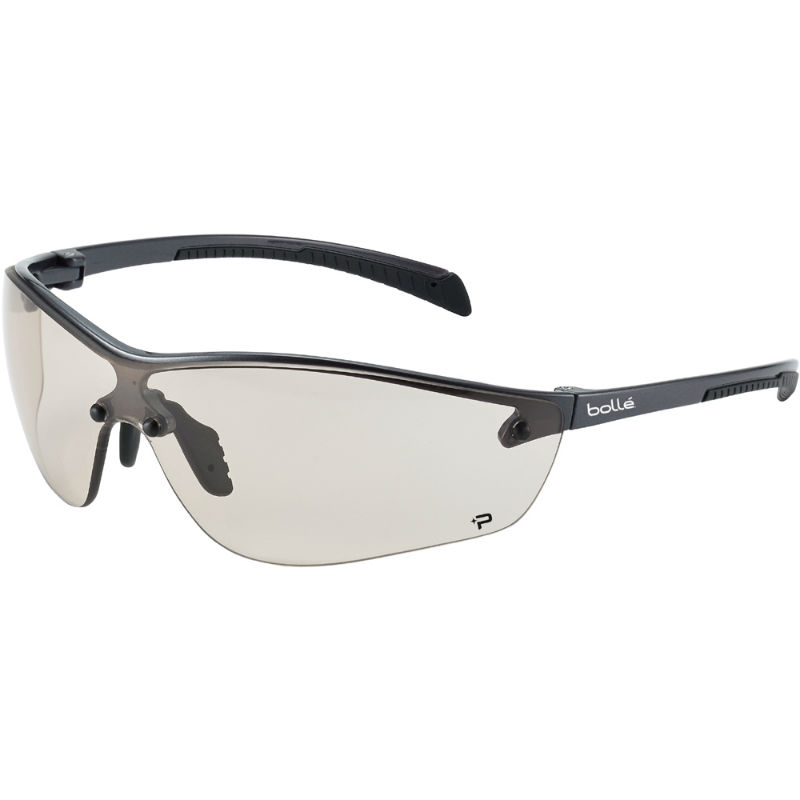 Whether you are working on the Siberian tundra or the Sahara desert, you need high-quality lenses that allow you to see clearly. The Bollé CSP lenses (short for Comfort Sensitivity Perception lenses) are designed for use in these types of extreme condition, allowing you to move from bright environments to darker ones without having to compromise your vision.
Similar to the ESP lenses, CSP offers resistance against blue light. All CSP lenses are coated with Platinum coating, making them resistant to scratches and fog to keep your sight unadulterated.
Twilight Lenses – Blue Light Protection with Anti-Fog Coating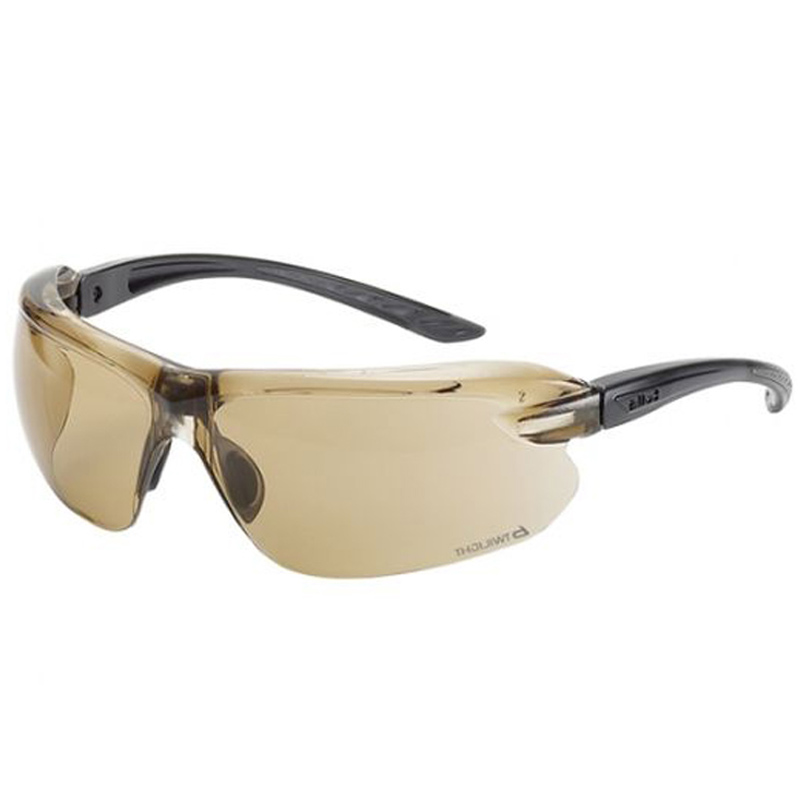 Offering a similar protection against blue light as the ESP lenses, the Twilight lenses also feature a double anti-fog coating (i.e. on both sides of the lenses). This fog resistance means that your glasses are less likely to steam, keeping your sight as unobstructed as possible.
Designed for use both indoors and outdoors, the Twilight lenses are best used in low-light conditions such as in the early morning and late evening. The glasses increase contrast to make vision in these conditions more reliable.
Blue Flash – The Perfect Choice for Bright Sunshine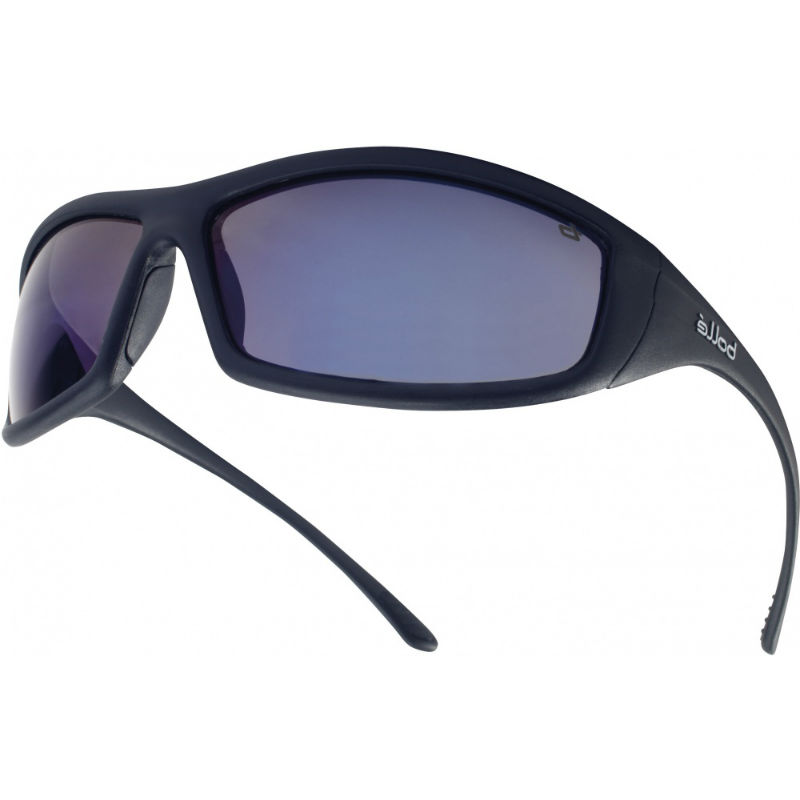 Reflecting heat to prevent damage to your eyes from bright or direct sunlight, the Blue Flash lenses are ideal for those working outdoors. The Blue Flash lenses are often combined with a Polarised coating, which adds protection against glare and reflections.
With this protection from direct sunlight, Blue Flash lenses are primarily used in outdoor work including industries such as offshore work, construction and others. Blue Flash glasses are also invaluable when driving in sunny conditions, reducing glare from other road users.
Red Flash – Protect Your Eyes from Heat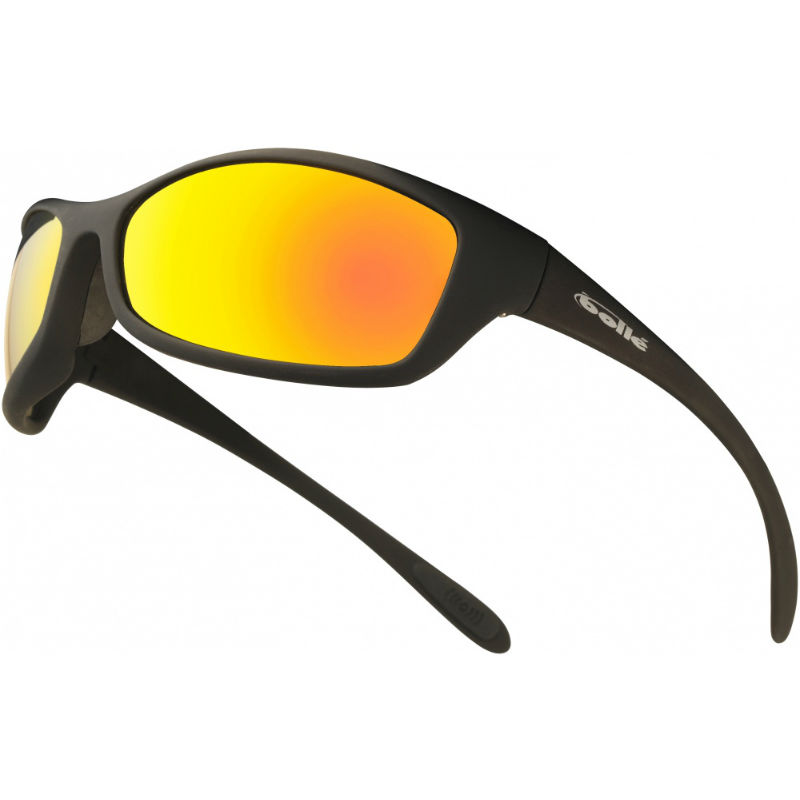 Providing the same quality of protection as Blue Flash lenses, the Red Flash lens gives you a different perspective with the same great protection. Offering a more orange/yellow tint to your vision, Red Flash lenses give a great alternative to Blue Flash if you want something slightly different.
Designed to protect from heat, the Red Flash lenses are ideal for working in direct sunlight without worrying about damage to your eyes. Please note that Red Flash lenses are only available for Bollé Spider frames.
Contrast Lenses – Greater Comfort for Eyes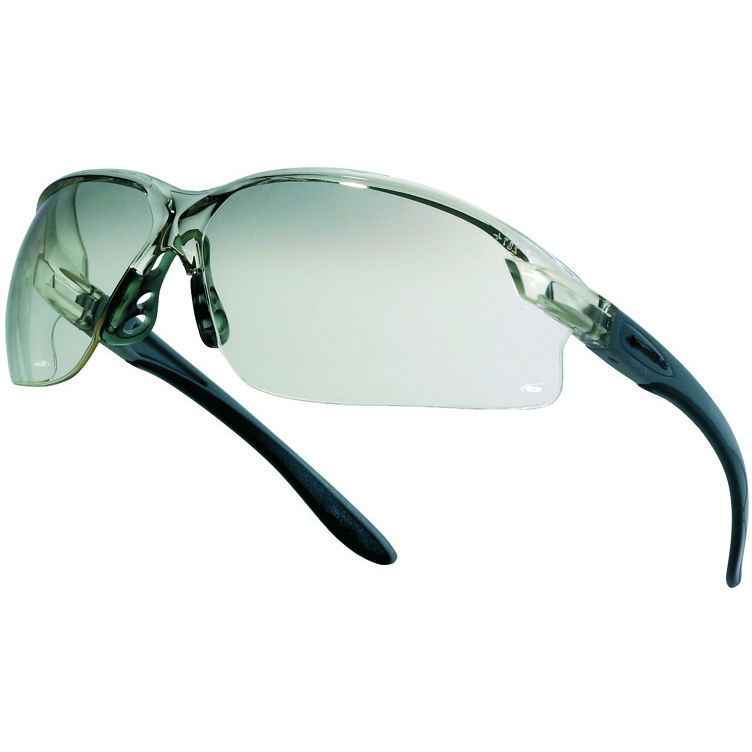 Designed primarily for users of clear safety glasses, Contrast lenses feature a revolutionary coating that makes them more comfortable for eyes. Filtering 99.99% of UVA/UVB light (up to 400nm) and over 30% of blue light, Contrast lenses offer a similar field of vision to Clear lenses but with less eye-strain.
The Contrast lenses are suitable predominantly for indoor use or for outdoor use in environments where you are not subject to bright light.
Brown Lenses – Stylish Alternative for Sun Protection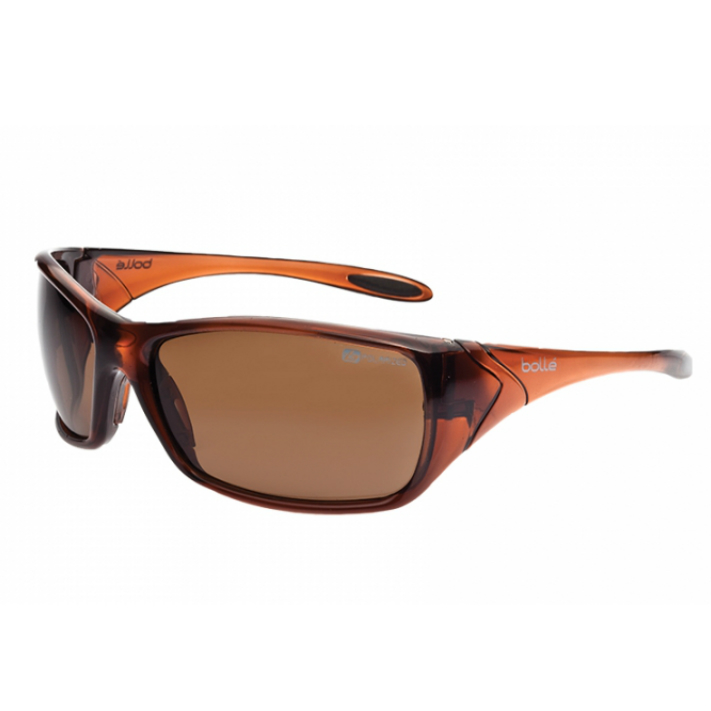 Designed for stylish protection against the sun, Brown lenses are perfect for outdoor use. Similarly to Smoke lenses, Brown lenses offer great protection in bright environments, but with a slightly different filter that may be better suited to your preference or task.
Brown lenses are designed with great optical clarity and also offer protection against both UVA and UVB light with 99.9% absorption at 280 - 380nm. Brown lenses are currently only available in the Voodoo style of glasses.
Welding Shades – Professional Protection for Industrial Use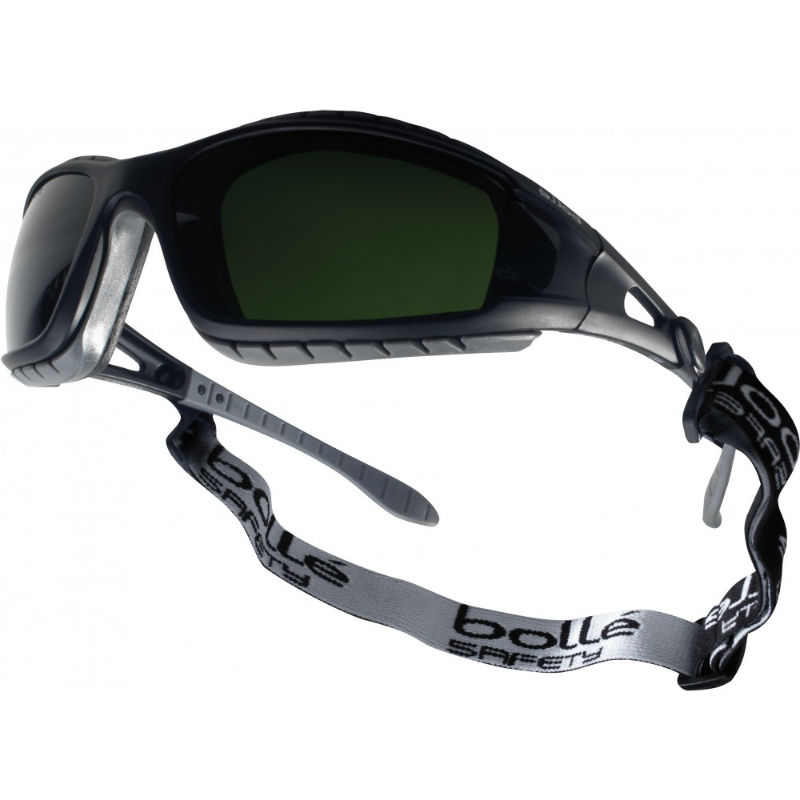 As the name suggests, Bollé Welding lenses are suitable for high levels of protection against bright light during welding. Available in three different shades (1.7, 3, and 5), Welding lenses transmit just 2% of visible light at the darkest shade.
Please note that the Bollé glasses and goggles with Welding lenses are not designed to be used in lieu of a welding helmet and are designed solely for tasks where helmets are not required (such brazing and oxy-cutting applications).
Which Styles Are Available with Which Lenses?
While there are some styles of Bollé glasses that are available in a wide selection of lenses, there are some that are designed for a particular task or industry. To make finding your perfect lenses easier, we've compiled a guide to which glasses are available with your choice of lenses.
Standard Lenses
Blue Light Lenses
| Bollé Model | ESP | CSP | Twilight |
| --- | --- | --- | --- |
| Bandido | ✔ | ✗ | ✗ |
| Contour | ✔ | ✗ | ✗ |
| IRI-s | ✗ | ✗ | ✔ |
| Rush | ✗ | ✗ | ✔ |
| Silium | ✗ | ✔ | ✗ |
| Slam | ✔ | ✗ | ✗ |
| Spider | ✔ | ✗ | ✗ |
| Tryon | ✗ | ✔ | ✗ |
Flash Lenses
Other Lenses
Which Style Is Best for Me?
All of the Bollé models of glasses and goggles have been designed to address a particular need or provide a certain style. To find the difference between the glasses, take a look at our guide on How to Choose Bollé Safety Eyewear.
What Coatings Are Available?
As well as being available in various styles of lens, Bollé also offers different option on lens coatings for certain models.
Platinum Coating – Anti-Fog and Anti-Scratch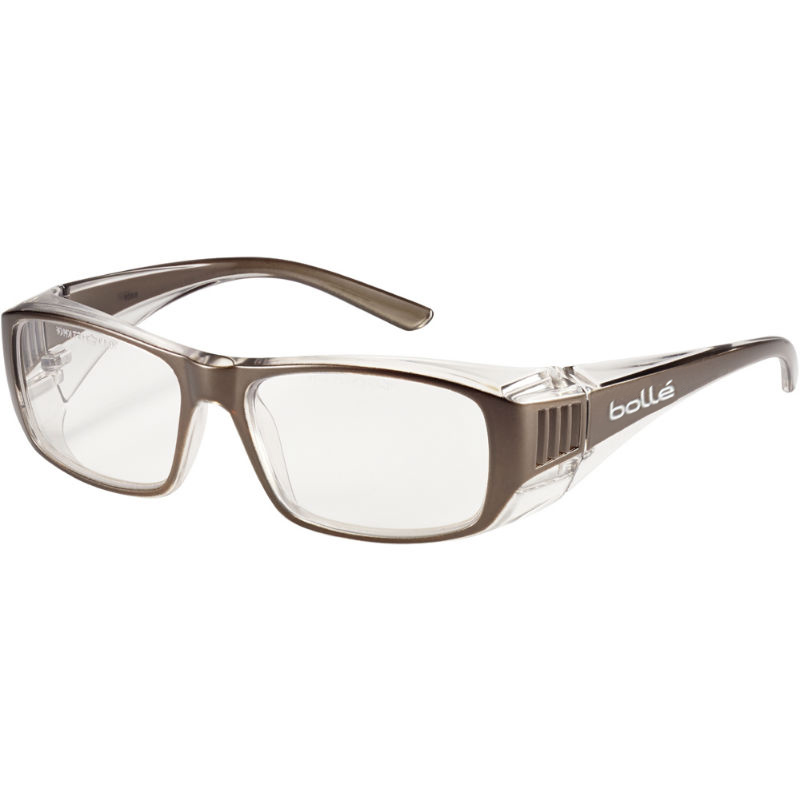 If you use safety eyewear on a daily basis, you may be frustrated at how quickly your vision can be compromised with fog or damage to your glasses. The Bollé Platinum coating has been designed to counter this, providing fog and scratch protection to help your glasses to last for longer.
While other coatings can be compromised with cleaning, the Platinum coating allows you to wash your glasses with soap and water without this affecting the efficacy of the coating. All Platinum-coated lenses are coated on both sides to ensure the highest level of protection for your eyewear.
Polarised Coating – Filters Glare and Reflections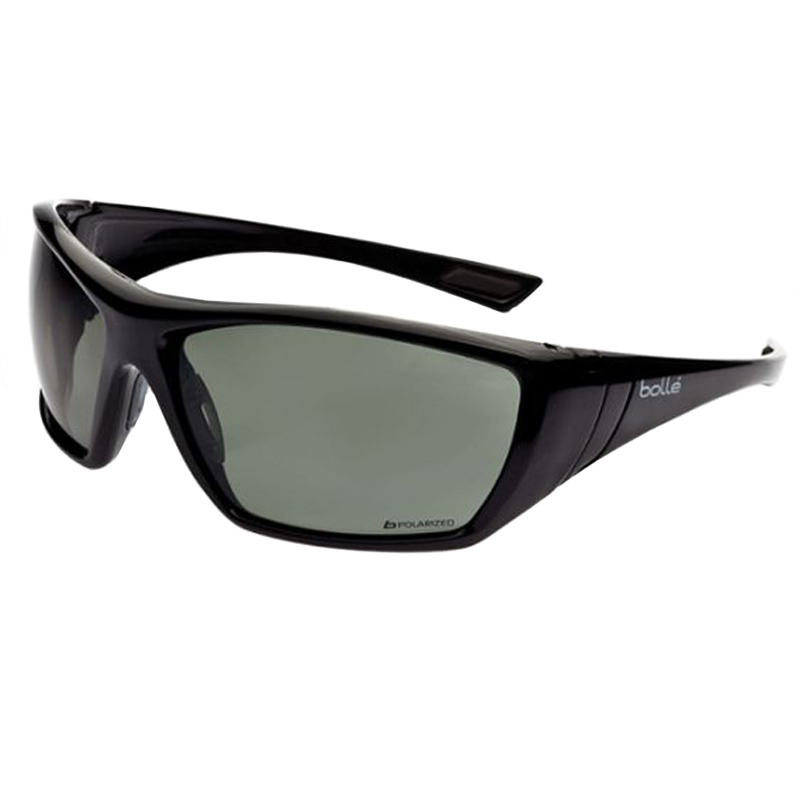 If you have ever been on the water on a sunny day, you will know the discomfort and difficulty that can be caused by the sun reflecting. The Polarised coating of Bollé lenses is designed to counter this, filtering out glare to keep your vision as possible.
The reflection protection of Polarised lenses makes them an essential piece of protective equipment for people working around water, such as offshore rig workers, industrial fishers, lifeguards, marine biologists and many more!
Hopefully you now have a bit more of an idea about which Bollé lenses are best suited for your need. Check out our full range of Bollé Safety Eyewear and find your perfect pair today!
Do you use Bollé lenses? Let us know about the type that you like best and what you use them for in the comments below.