Our Best Heat-Resistant Gloves 2022
Thursday, 31 October 2019 | Admin
Choosing a heat-resistant glove may not quite cut it. What qualifies as a heat-resistant glove is wide ranging, with some gloves built for getting items out the oven, others for quickly touching hot surfaces, and others for working in extremely hot workplaces such as in foundry, fabrication and metalwork. Some gloves will protect the hands against hot temperatures for 10 seconds only, and others will only protect against hot air temperatures rather than contact heat.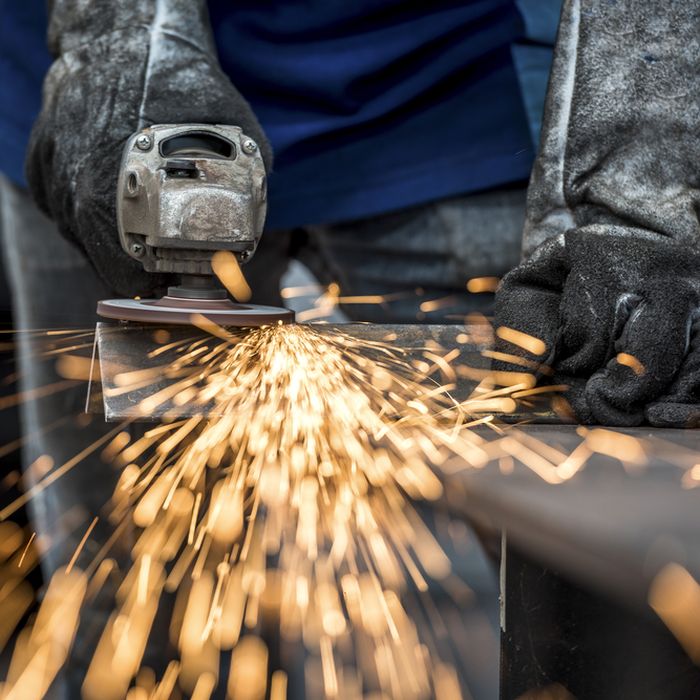 Our best heat-resistant gloves
So how do you know what you're looking for? The answer is EN 407, a simple set of standards that details how a glove reacts to different types of heat risk. This guide gives you a brief explanation of how to use EN 407 to find the glove that you want, before listing Our Top 5 Heat-Resistant Gloves in 2019.
EN 407: A Brief Guide
EN 407 will grade a pair of gloves on their resistance to a different type of heat protection. A glove will be given a score between 0 and 4 or 5 depending on the resistance. The lower the score the worse a glove resists the risk, and the higher the score the better the glove resists the risk.
| Resistance | Rating | What to Look For? |
| --- | --- | --- |
| Flammability | Level 0 - 4 | The higher the score, the shorter the gloves will burn after ignition |
| Contact Heat | Level 0 - 4 | Level 0 = Fail; Level 1 = 100°C; Level 2 = 250°C; Level 3 = 300°C; Level 4 = 500°C |
| Convective Heat | Level 0 - 4 | Decides how long a glove can delay the transfer of heat |
| Radiant Heat | Level 0 - 5 | Gloves are placed in front of heat source to determine heat transmission |
| Small Splashes of Molten Metal | Level 0 - 4 | How many drops of molten metal before the gloves break |
| Large Splashes of Molten Metal | Level 0 - 4 | How much mass (g) of molten metal before the gloves |
It's important to remember that with the last two, a level four doesn't mean four drops before breakage. Rather, it represents the far larger number of 35 drops of molten metal before breakage. For a full guide which explains this chart in detail, please see our EN 407 Explained guide.
Our Best Oil-Resistant Heat-Resistant Gloves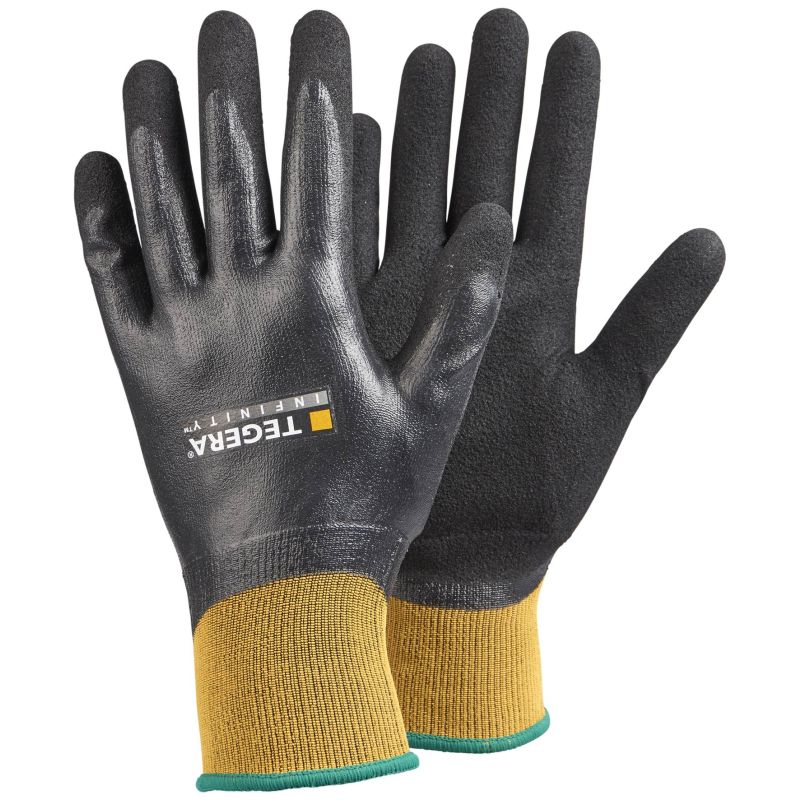 Oil often comes hand in hand with heat, with tasks such as engineering, petrochemicals and mechanics all posing their risks. For any industry where you can expect a threat from heat and oil, we would recommend that you take a look at the Ejendals Tegera Infinity 8804 Fully-Coated Heat-Resistant Gloves which use a double dipped nitrile coating to offer superb resistance to oil. If that's not enough, the gloves can withstand 100°C heat, and provide the dexterity needed for the more tricky tasks.
Key Points: Double nitrile dip for oil resistance; designed to protect against heat; super flexible and grippy.
Our Best Cut-Resistant Heat-Resistant Gloves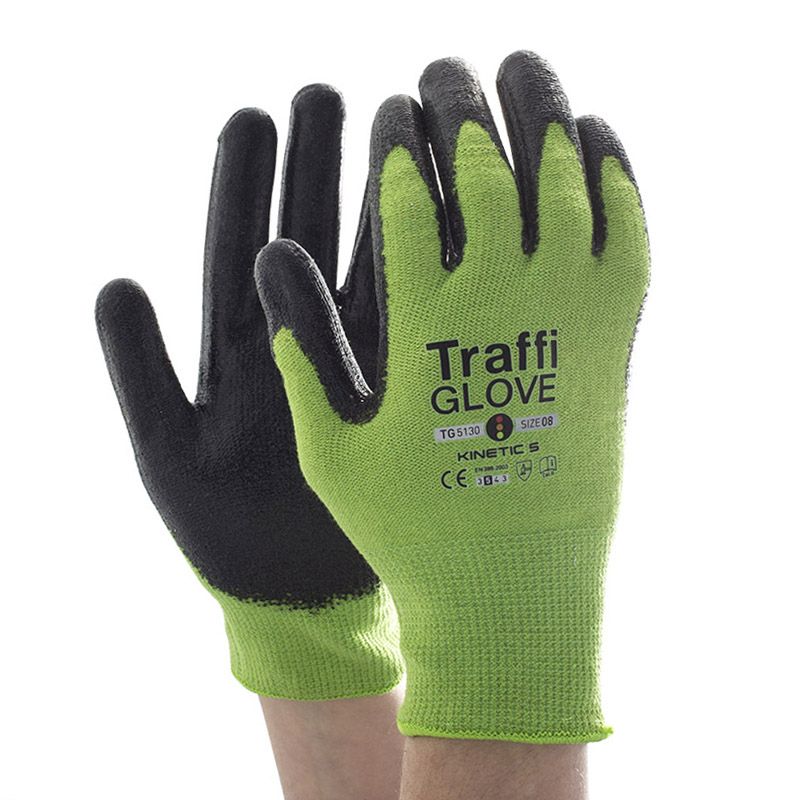 Moving onto cut-resistance, the TraffiGlove TG5130 Kinetic Cut Level 5 Heat Resistant Gloves use an Aramid fibre that offers the dual properties of level 5 cut-resistance and exceptional resistance against burning, contact heat, convective heat and radiant heat. The lightweight, dexterous appearance of these gloves don't quite do them justice, as they offer the level of heat and cut resistance that you could only expect from some thick, heavy duty gloves. Tight fitting and grippy, these gloves promise superb performance across a wide range of industries.
Key Points: EN 407 - 4131XX; level 5 cut resistance; excellent grip and flexibility; tough fibres for oil resistance.
Our Best Welding Heat-Resistant Gloves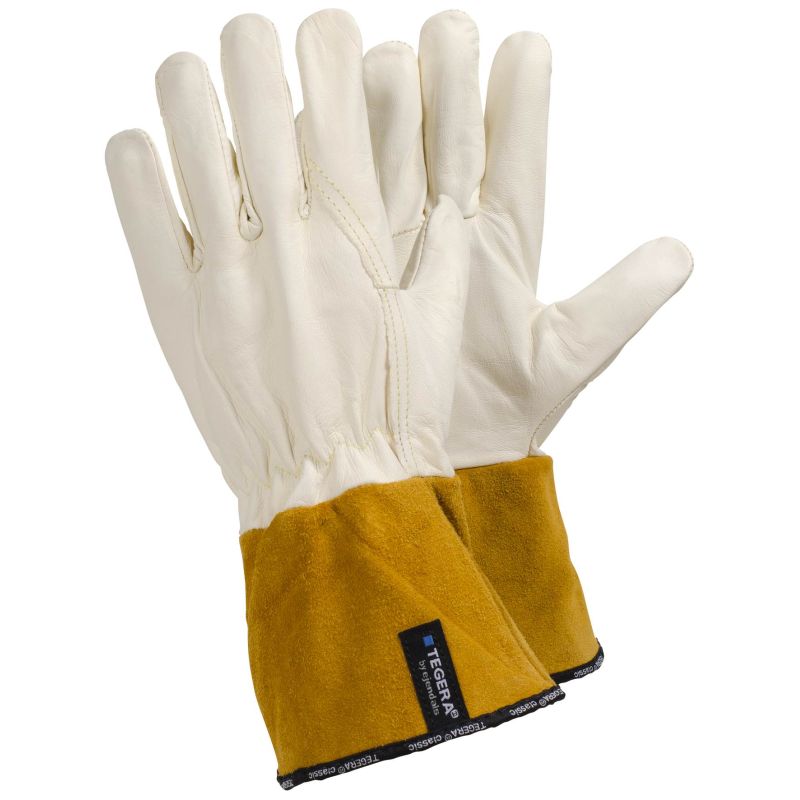 Welding gloves tend to be unique, as they need to provide excellent dexterity and tactile precision, yet offer resistance against temperatures well into the hundreds of degrees Centigrade. The Ejendals Tegera 11CVA Leather Welding Gloves are perfect for all your welding needs, with their highly dexterous fingers ensuring that you can get to grips with even the trickiest of welding tasks. Good mechanical resistance protects the hands against other threats too, while the durability of the gloves gives you peace of mind during welding tasks.
Key Points: EN 407 - 412X4X; designed for high dexterity welding; leather safety cuff ensures wrist protection.
Our Best Chemical-Resistant Heat-Resistant Gloves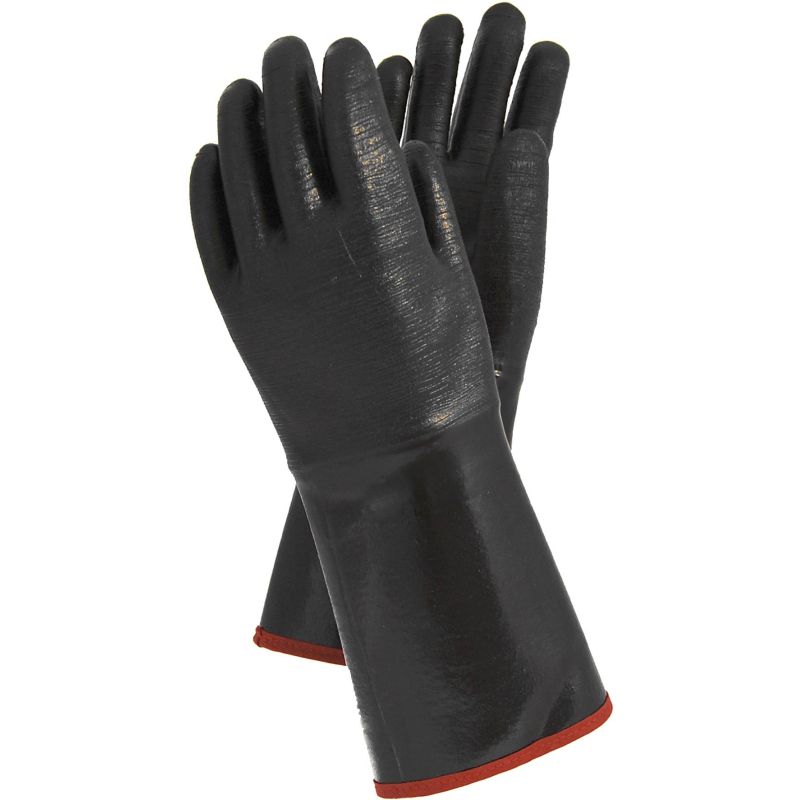 Our very best heavy duty, chemical-resistant work gloves are the Ejendals Tegera 494 Chemical-Resistant Heavyweight Gloves, which offer superb protection against extreme 500°C heat and freezing -20°C cold, chemicals such as methanol, n-Heptane, sodium hydroxide and sulphuric acid, and mechanical threats such as abrasion and tears. Despite their resistance to pretty much anything, the gloves retain dexterity, allowing you to handle items as if you where wearing no gloves at all. A crinkle grip pattern ensures grip even in the most slippery of environments.
Key Points: EN 407 - 44XXXX; resistance to cold, heat and chemicals; good dexterity for handling items.
Our Best Oven Gloves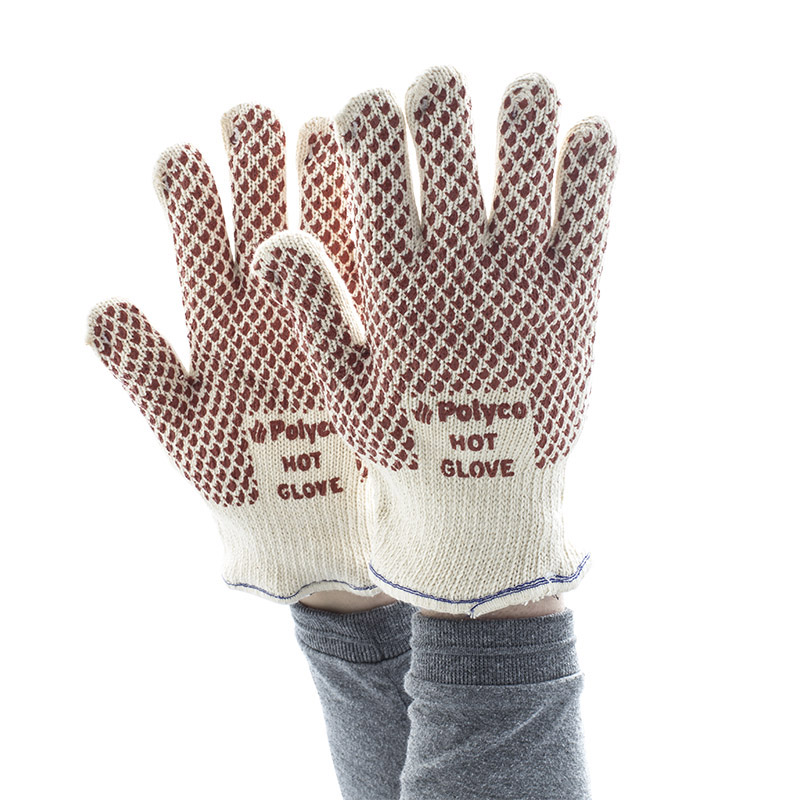 With flexibility, grip and 250°C heat resistance, the Polyco Hot Glove Heat-Resistant Oven Gloves 90 are perfect for reaching in and grabbing things out of the oven. Suitable for professional factories and restaurants, or home-based cooking, the Polyco Hot Gloves provide such an exceptional level of grip that risk is completely minimised. Double knitted cotton ensures the dexterity that you need, ideal for fast and busy use.
Key Points: EN 407 - X2XXXX; dot palm grip ideal for handling tasks; superb dexterity ideal for grabbing hot food.
Choose the Right Heat Protection
Thousands of working hours are lost a year due to burning injuries on the hand. You can minimise this risk completely using the correct heat-resistant gloves. For more heat-resistant gloves, take a look at our Heat-Proof and Heat-Resistant categories.
If you have any questions on our Heat-Resistant Gloves or anything to add, then we would love to hear from you. Please leave a comment below!