Top 5 DIY Gloves 2022
Monday, 22 November 2021 | Admin
Maybe you're fitting a new shelf or installing some cupboards, maybe you're a seasoned veteran and it's just another day under the hood. Regardless, you're getting your hands dirty so it's DIY all the same – and that means you'll be needing a good pair of gloves.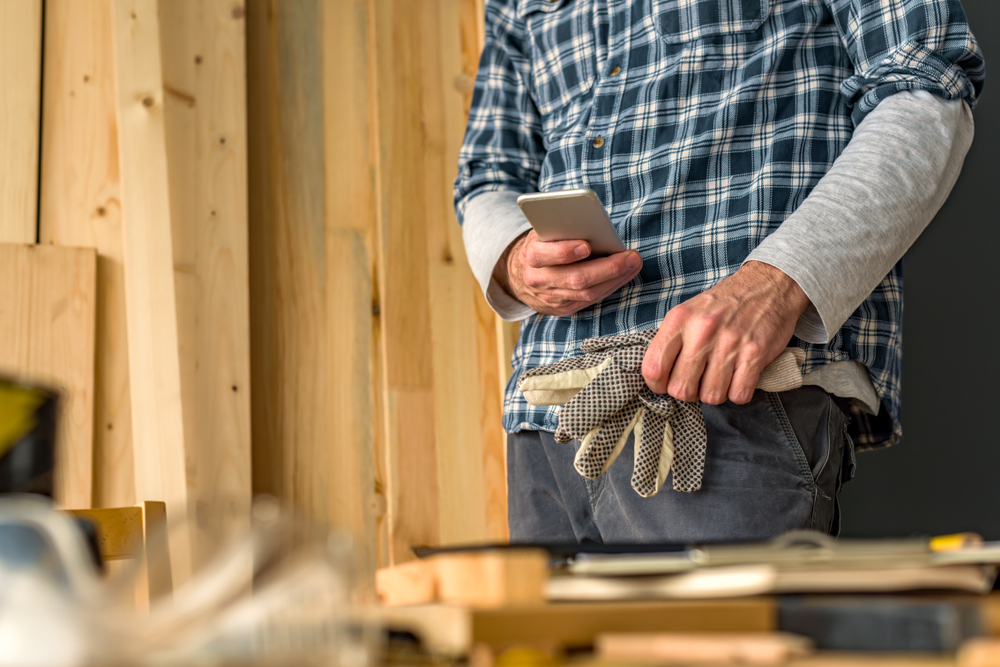 Have you got the right pair of gloves?
Finding the right pair, however, can be a pain: there's a lot of things to think about when choosing a new pair of DIY gloves, longevity and resistance to name a few. Here at Workwear.co.uk, we've been around plenty of gloves. So to take the edge off, we went ahead and consulted our experts and had them compile a list of the top DIY gloves, to take with you into the new year.
Best Value for Money Gloves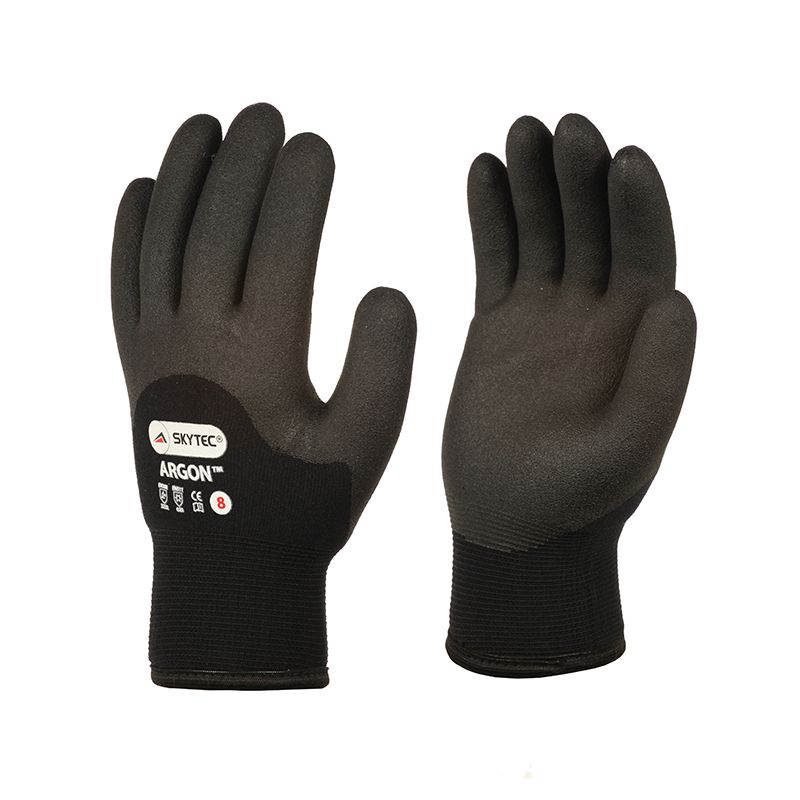 First on our list is the Skytec Argon Thermal Waterproof Work Gloves. We call them our Best Value for Money Gloves because they get the job done for the least amount of money. They certainly aren't the highest level of protection but they have a number of assets that make them pretty exceptional.
Firstly, these gloves are lined with a waterproof coating that'll keep your hands 100% dry. Their HPT Foam coating protects the hands from things like splinters, cuts and abrasions, while the flexible design ensures that you have a good hold of items. The gloves also come with an inner fleece lining makes the gloves feel snug (while not overly tight) and warm, meaning that you have a cushioning feel across your hands during use.
Key Features: 100% waterproof; protection against -50°C temperatures; protection against knocks, scrapes, splinters
Best Gloves for Hammering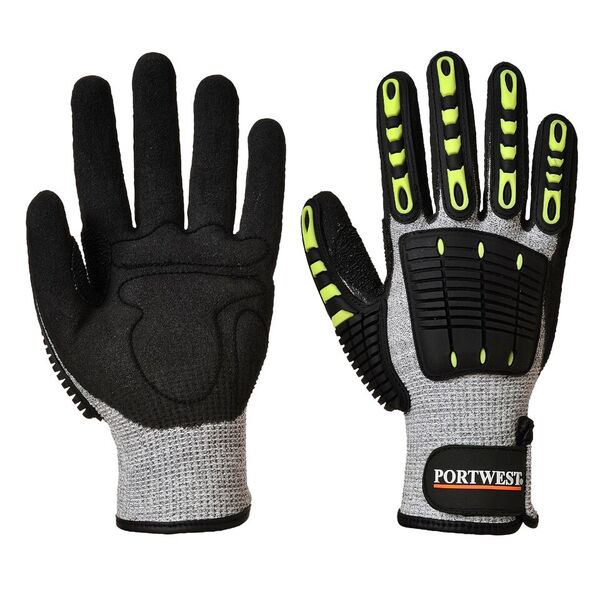 Using a hammer can be dangerous if you're not used to using one, which is why anti-impact gloves are always a good shout. The Portwest A723 Anti-Impact Cut-Resistant Gloves are affordable anti-impact gloves that offer the dexterity required for hammering, while also providing the safety needed in case you slip.
Designed to be resistant to cuts too, these heavy duty gloves really are fantastic all-round DIY gloves. As they are strong all-round, this means that they aren't just suitable for hammering, but plenty of different types of DIY.
Key Features: Impact resistant for hammer protection; offer all-round exceptional protection; ideal for different types of DIY
Best Oil and Cut Resistant Gloves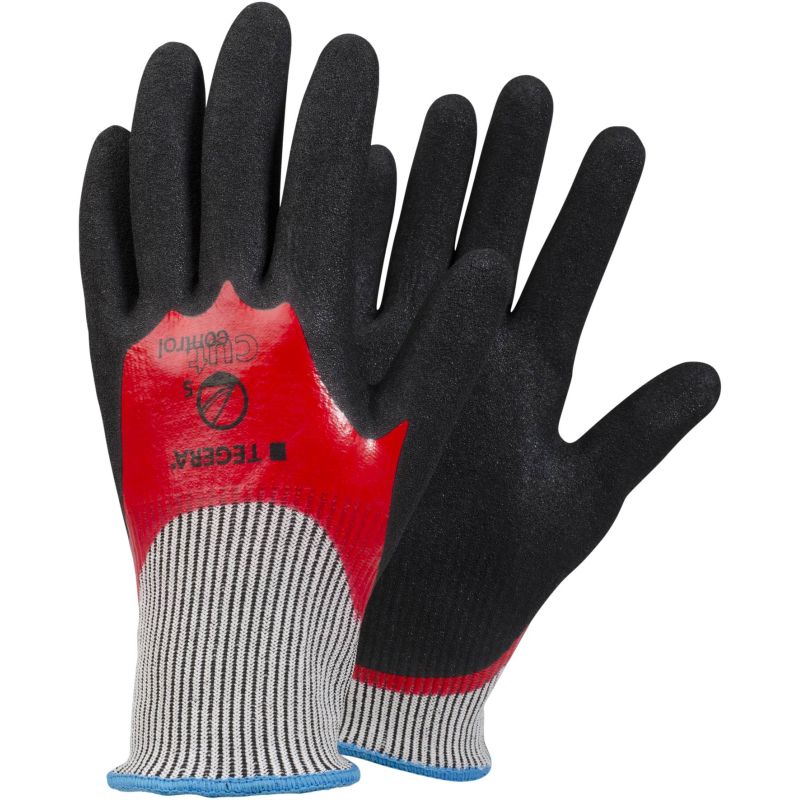 Deep in the DIY hole, you can expect to come into contact with glass, metals and other sharp materials. You might be so deep in fact, that you've struck oil. The Ejendals Tegera 785 Cut-Resistant Fully-Dipped Nitrile Gloves offer an outstanding level 5 cut resistance, meaning that you should be able to handle sharp items that would otherwise cut you completely safely. Furthermore, should you come into contact with oil, these gloves are completely oil resistant.
Indeed, these gloves are also durable when it comes to other forms of protection, with Level 4 abrasion and tear resistances.
Key Features: Superb cut resistance for sharp materials handling; oil and water resistance; flexible design ideal for handling.
Best Gloves For Plumbing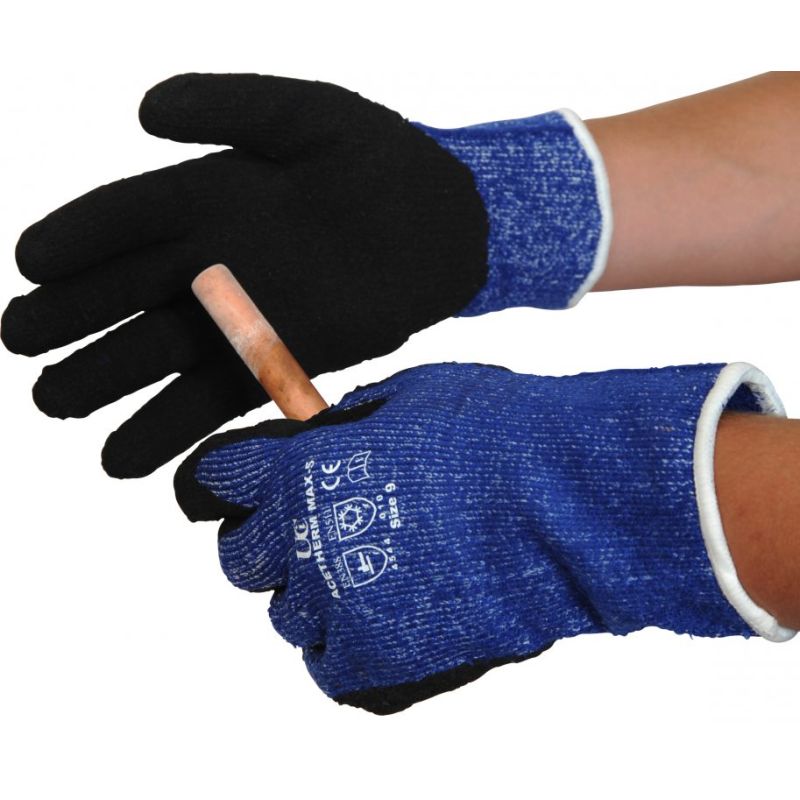 Some jobs require a look under the taps, some fiddling with pipes. For this kind of work, you need a pair of Acetherm Max-5 Cut-Resistant Thermal Gloves. Not only water resistant, these gloves are created from a blend of HPPE and high cut resistant yarns. The result is Level 5 cut resistance, which means they will protect your hands from sharp edges and coarse surfaces. This is important for plumbing work, as you never know what you might find.
These gloves also have a nitrile coating on the palms, which means they are oil resistant. Moreover, these gloves offer excellent protection against cold temperatures - so if your boiler goes, worry not.
Key Features: Nitrile coating offers superb grip; good protection for many risks; oil resistant coating
Best Extreme Gloves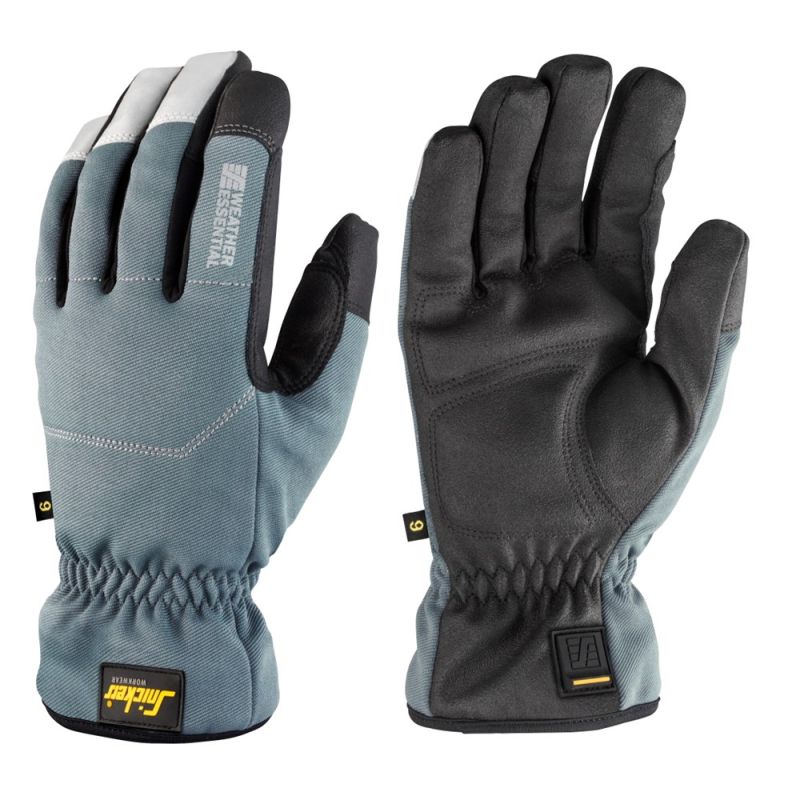 Finally we have the Snickers Insulated Essential Weather Gloves 9578. Though considerably more expensive than the previous pairs, these might just be our perfect gloves. They are extreme gloves designed for extreme conditions – their thinsulate coating protects your hands in temperatures that reach as low as a whopping -20°C. Moreover, they are constructed with a totally waterproof lining with an anti-wicking thread keeps water away from material.
That's not all; these gloves are fitted with a windproof back keeps you comfortable and safe from harsh gales. What's more, the knuckles are reinforced to allow for further protection when handling tools. To keep you nice and comfortable, the gloves are fitted with an elastic band that allows for a snug fit during use.
Key Features: Thinsulate coating for -20°C weather; totally waterproof lining; anti-wicking thread
Best High Dexterity DIY Gloves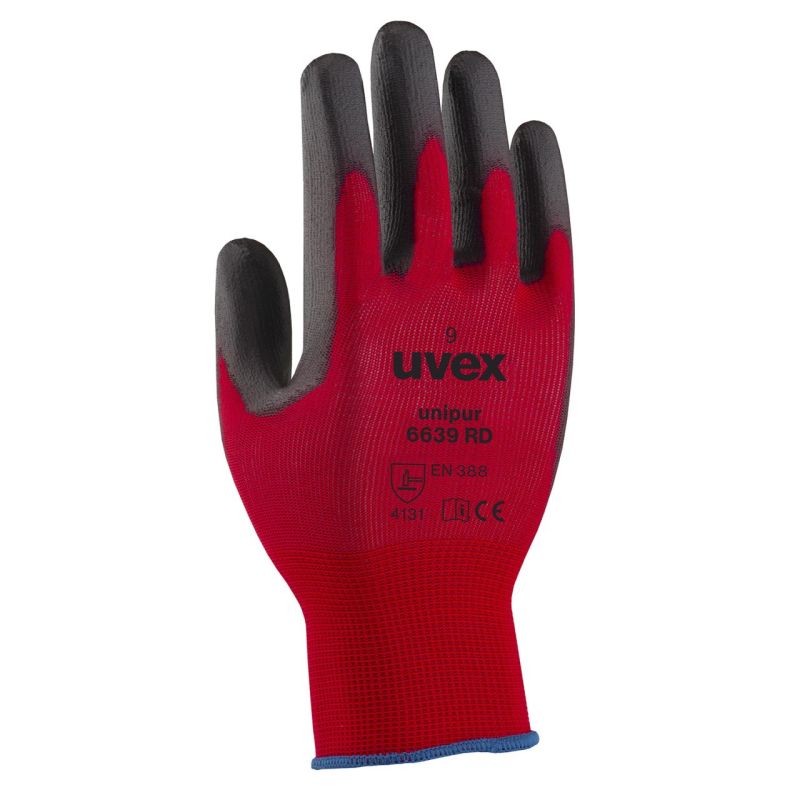 For those niggly and tricky tasks that demand the unique combination of dexterity and mechanical protection, the Uvex Unipur 6639 Red PU Coated Gloves are perfect for you. They use a light and flexible lining that encourages high flexibility, perfect for precision handling work.
The gloves offer abrasion resistance for handling rough and coarse materials, meaning that you should be able handle most items without risk to your hands. The gloves also offer good tear resistance, meaning that they will last long after purchase.
Key Features: Use a thin lining for outstanding dexterity; PU coating provides a good level of grip; good abrasion resistance for handling coarse items.
Protecting Your Hands In DIY
Protecting your hands when you crack on with some DIY is essential. You never know when an injury is round the corner, and it's better to prepare for the worse and keep your hands snug whilst you're at it. If you've not found the right gloves that you are looking for here, take a look at our Work Gloves category.
If you have any questions on our DIY gloves or anything to add, then we would love to hear from you. Please leave a comment below!