Best Hi-Vis Railway Clothing for Rail Workers 2023
27 October 2023 | Kim
In the world of railway work, safety, durability and functionality are paramount. Work days can be long and tiring, so choosing workwear that is comfortable as well as protective is important to make sure you're fully prepared for the job. In our latest article on the Best Hi-Vis Railway Clothing for Rail Workers 2023, we're diving into the fluorescent realm of workwear tailored specifically for railway workers. From high-visibility vests to protective headgear, we'll explore the essential attire that keeps these dedicated professionals protected as they journey through the unique challenges of the industry.
What Will This Guide Cover?
Best Hi-Vis Railway Jacket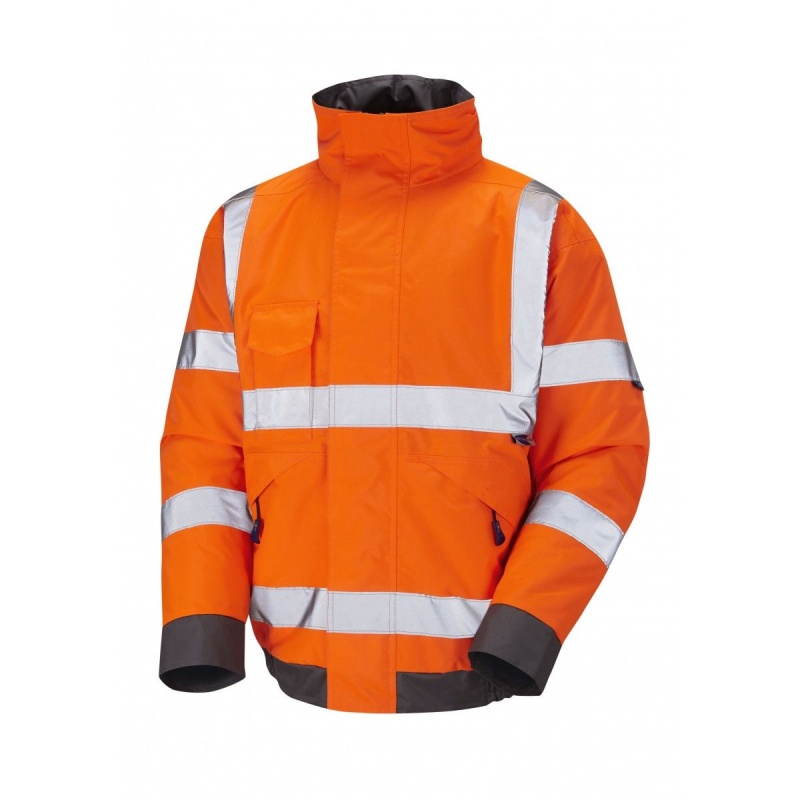 Why We Love It...
✔ Thermal lining for cold weather
✔ Lycra storm cuff for extra weather protection
✔ Full-length hook and loop fastened storm flap
Meets The Following Standards...
✔ RIS-3279-TOM for railways
✔ EN 20471 (Class 3) for hi-vis
Not the Best For...
✘ Warmer weather (see our summer solution)
Editor's Verdict: Offering excellent protection against cold and wet weather, the Leo Workwear Chivenor Bomber Jacket features an internal quilt manufactured from three-layer micro-fleece for superb warmth and insulation.
Best Hi-Vis Railway Trousers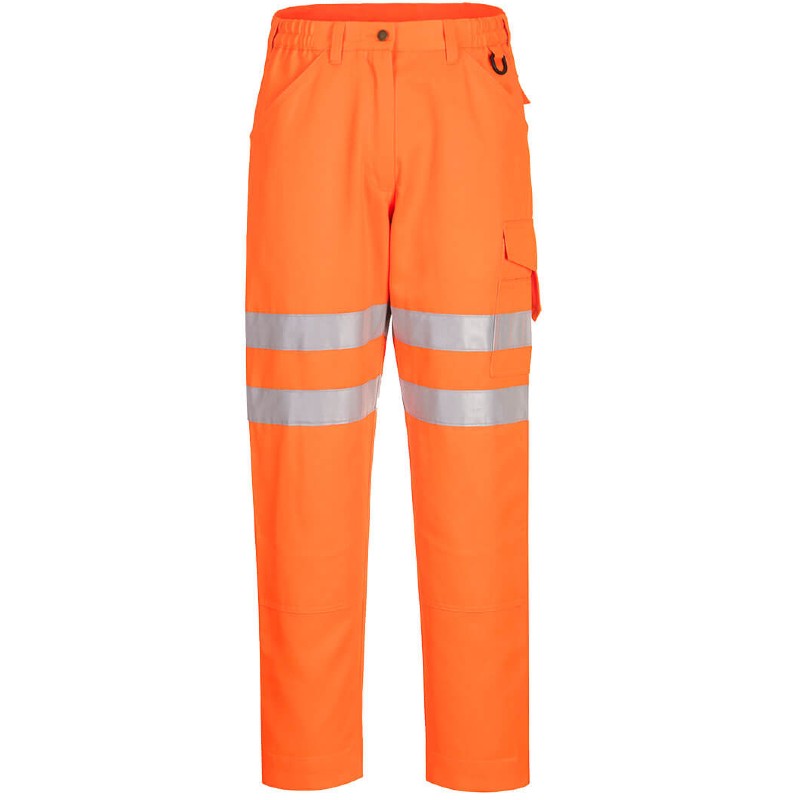 Why We Love Them...
✔ Sustainably manufactured and environmentally friendly
✔ Adjustable hem to fit all leg lengths
✔ Knee pad pockets included
Perfect For...
✔ Tool storage (they have nine multi-functional pockets)
✔ Work that requires kneeling
Not the Best For...
✘ Keeping clean (see our solution with contrast knees)
Editor's Verdict: These eco-friendly trousers from Portwest's Planet range are made from recycled and bio-based materials that don't compromise on quality. With an elastic waist for a great fit, the Portwest EC40 Hi-Vis Trousers are perfect for poorly-lit conditions and comfortable enough for all-day wear.
Best Hi-Vis Railway T-Shirt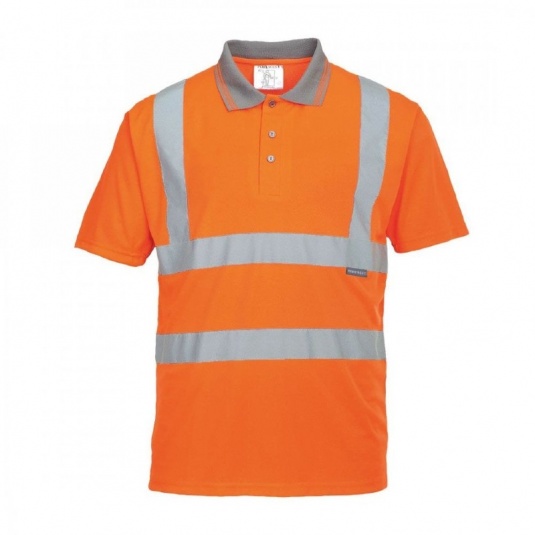 Why We Love It...
✔ Moisture-wicking to keep you cool and dry
✔ 50+ UPF-rated fabric blocks UV rays
✔ Contrast collar for cleaner appearance
Perfect For...
✔ Working outdoors in hot, sunny weather
✔ A loose, comfortable fit for all-day wear
Not the Best For...
✘ Those who prefer long sleeves (see our solution)
Editor's Verdict: Rail work is tough as you're exposed to the elements, and the summer heat can certainly make a physically demanding job even harder. This polo shirt comes with built-in UV protection, keeping you safe and cool whilst you get down to work.
Best Hi-Vis Railway Safety Vest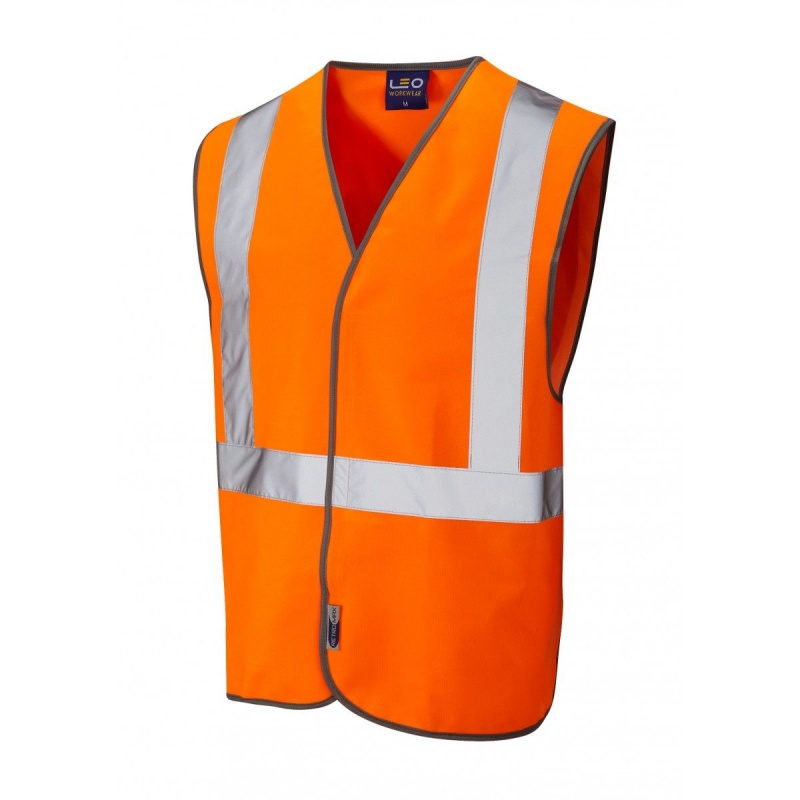 Why We Love It...
✔ Quick-release Velcro for safety
✔ Lightweight and comfortable
✔ Fits over t-shirts and bulkier clothing
Perfect For...
✔ Summer or winter wear
✔ Road traffic management
Not the Best For...
✘ Storage and ID cards (see our solution)
Editor's Verdict: The Lapford Railway Vest goes a step further when it comes to safety as it features a quick-release Velcro fastening. The quick pull-apart design helps to protect the wearer against moving machinery.
Best Hi-Vis Railway Hoodie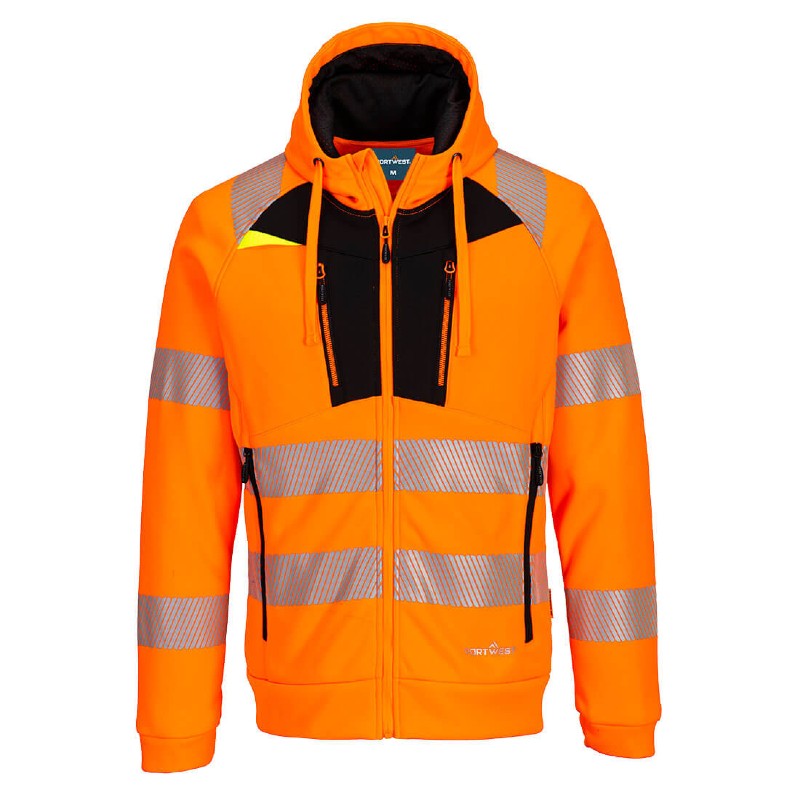 Why We Love It...
✔ Fleece lined for added comfort
✔ Made from mechanical stretch material
✔ Slim, form-fitting design
Perfect For...
✔ The transition from work to leisure
✔ Excellent freedom of movement
Not the Best For...
✘ A women's fit - try this one instead.
Editor's Verdict: Workwear doesn't have to be drab and unstylish, and Portwest demonstrates this with aptitude with the DX447 Funnel Neck Hoodie. Part of the innovative DX4 line, this garment offers maximum function and style for a full crossover from work to leisure.
Best Hi-Vis Railway Coveralls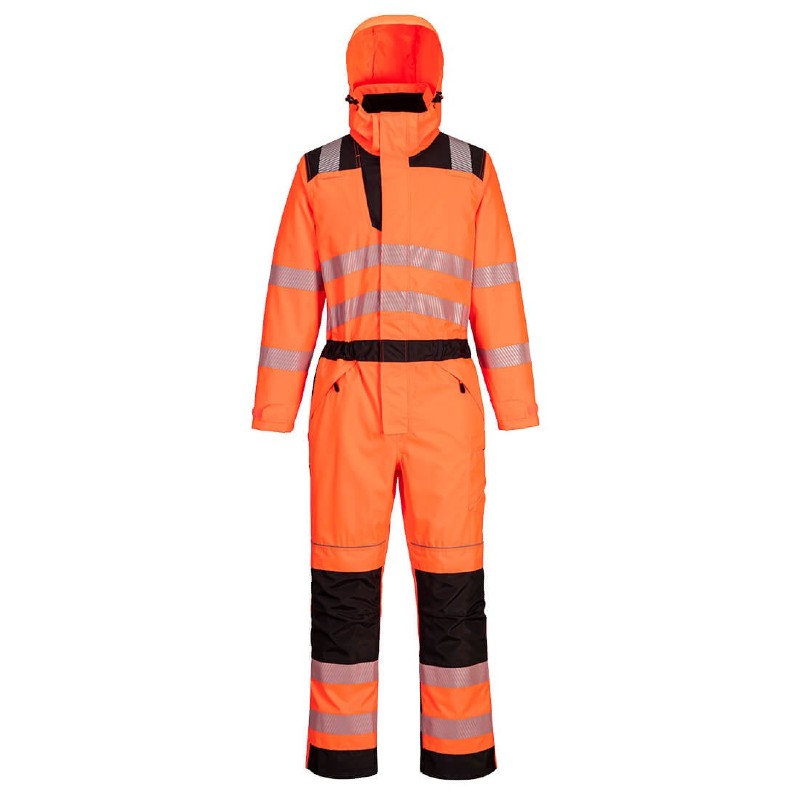 Why We Love It...
✔ Features a detachable hood for extra protection
✔ Under-arm zips for excellent ventilation
✔ Has an eco-friendly stain-resistant finish
Perfect For...
✔ Use with knee pads
✔ Use in inclement weather
Not the Best For...
✘ Multi-hazard protection: try this one instead.
Editor's Verdict: With the highest water-penetration resistance, the Portwest PW355 Coveralls offer maximum protection from the elements whilst you work. This garment retains its high-visibility performance for up to twice as long as similar products.
Which Standard Do I Need for UK Rail Wear?
High visibility alone is not enough; clothing for UK rail workers must meet additional requirements. Only clothing that confirms to RIS-3279-TOM (formerly GO/RT 3279) is acceptable for use on UK railways. Not all orange clothing meets this standard, so be sure to double check before you buy, or give us a call and we'll check for you.
Do you have any questions about hi-vis rail wear, or anything to add? Why not let us know in the comments below?