Our Best Winter Car Essentials 2022
Wednesday, 17 November 2021 | Admin
Drivers are 20% more likely to have a car crash in winter months. That means long traffic jams and even more time spent outside in cold, dark and blistering weather. That's why it's essential to have a winter car kit stowed away in case the worst does happen.
Here at Workwear.co.uk we deal with some of the most renown PPE manufacturers in the UK. That means when it comes to making a winter car checklist, you can rely on us to choose the best. In this blog we're going to take a look at our Best Winter Car Essentials. Our experts select each of our products in respect of their utility, affordability and customer feedback, so you can trust their quality.
If you're looking for something in particular, here's what we're going to cover:
Our Best Winter Bomber Jacket
Portwest PW3 Hi-Vis Winter Jacket T400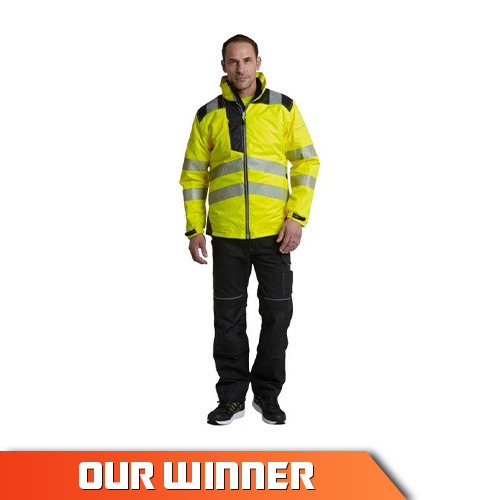 Why We Trust It...
Reliable waterproof finish for wet weather
Hi-Vis lining enhances visibility in dark conditions
Quilt liner ensures top thermal insulation
Additional hood for head coverage
Good For...
Signalling traffic in case your car breaks down
Keeping your body warm in freezing conditions
Not Good For...
Editor's Review: A quality hi-vis bomber jacket is essential for an emergency winter car kit, and not the least for catching the attention of help. The Portwest Winter Jacket T400 combines a reliable waterproof finish with an incredible thermal quilt liner, keeping you warm and dry while you wait for assistance.
Our Best Winter Balaclava
Delta Plus BALTIC Navy Fleece Balaclava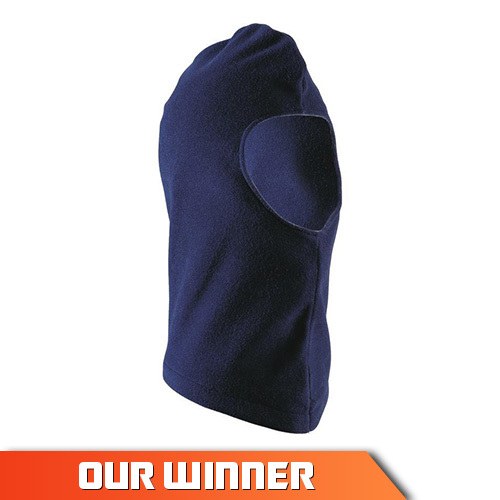 ​​Why We Trust It...
Insulatex liner ensures high level of warmth
Built to last thanks to durable polyester
Comfortable wear every time
Very easy to fit over head
Good For...
Keeping your face warm and dry
Protection from sleet and snow
Not Good For...
Editor's Review: Ski masks are essential winter kit for people who are stranded in traffic, and the Delta Plus BALTIC Balaclava takes our number one pick for your glove box. Easy to slip over your head as and when you need it, and featuring a highly durable polyester construction, the BALTIC Balaclava is bound to keep your face warm and dry.
Our Best Waterproof Winter Gloves
Ejendals Tegera 295 Insulated Waterproof Gloves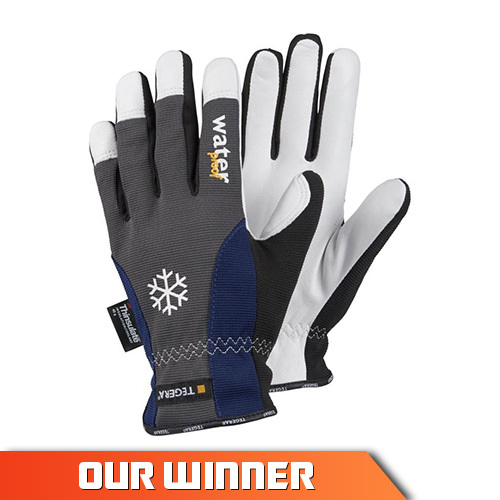 Why We Trust Them...
Innovative Thinsulate liner keeps hands toasty
Excellent fingertip sensitivity
Protects hands from scrapes
Waterproof exterior
Good For...
Close-fit and protection ideal for work under the hood
Keeping your hands warm and dry
Not Good For...
Editor's Review: If you're looking for reliable gloves that will not only protect your hands, but keep them warm and dry from cold and rain, you've found them. Our best-selling Ejendals Tegera 295 Gloves allow for excellent fingertip sensitivity, ideal for handling emergency tools and clothing, whilst their innovative Thinsulate liner ensures optimal warmth and water-resistance at all times.
Our Best Hand Warmers
Hotteeze Heat Hand Warmer (Pack of 10)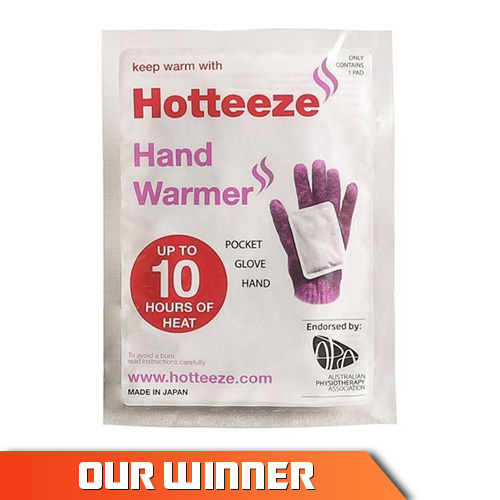 Why We Trust Them...
Ten hours of hand-held heat with instant warmth
Simple activation and you're ready to go
Eco-friendly, bio-degradable design
Ultra-thin and odourless – perfect for keeping in the glove box
Good For...
Instant warmth as and when you need it
Warming your extremities quickly
Not Good For...
Editor's Review: They're called hand warmers, but our Hotteeze Heat Hand Warmers are suitable for warming any extremity (hands, feet etc.) that has been exposed to extreme cold. Fast-acting and bio-degradable, Hotteeze are hot on the list as our most efficient winter warmers.
Our Best Night Driving Glasses
Guard Dogs Bones Amber Safety Glasses Xtreme 1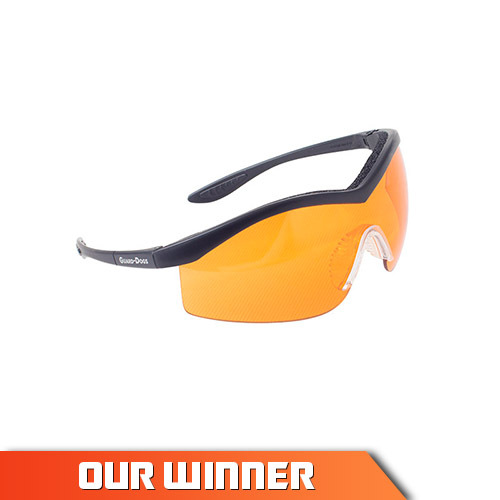 Why We Trust Them...
Yellow lenses perfect for dark winter nights
Wraparound lenses for 180° perception
Resistant to UV light exposure
Impeccable scratch and fog resistance
Good For...
Driving in dark, obscure conditions
Distinguishing outlines of people in fog
Not Good For...
Editor's Review: Sunglasses are great for bright conditions, but for when the weather turns grim you'll need a pair of Guard Dogs Bones Amber Safety Glasses Xtreme 1. Designed to perceive dim obscure objects with visual clarity, these safety glasses allow you to drive safely in the worst of conditions, utilising a quality anti-fog and scratch coating for assured durability.
Our Best Warning Triangle
Portwest HV10 Vehicle Warning Triangle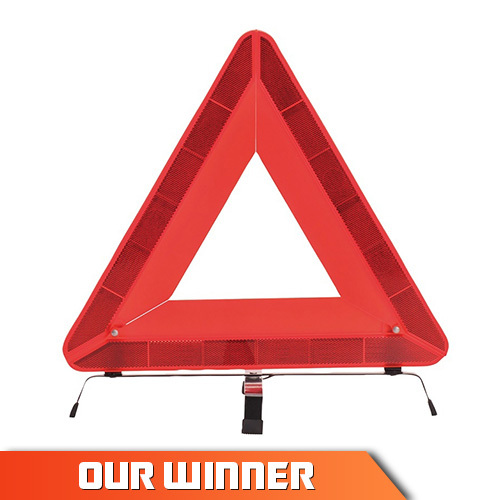 Why We Trust It...
Highly visible warning to other drivers
Fantastic tear strength for longevity
Meets health and safety standards across Europe
Easy-to-use and store in the car
Good For...
Staying visible on the move
Boosting visibility in case of emergency
Not Good For...
Editor's Review: Warning triangles are the European standard for road safety in dark conditions. If you're ever stranded or require urgent assistance, adding the Portwest HV10 Vehicle Warning Triangle to your car will allow you to be seen in the most dire of conditions.
Our Conclusion
Choosing the best winter emergency kit can be difficult because everyone has different needs in a time of crisis. Here at Workwear.co.uk we believe safety is key, which is why our Best Winter Essentials consist of only top quality PPE and body warmers. After all, in a winter crisis they'll be the products you'll be happy you bought. We hope you enjoyed reading our blog and found what you were looking for. For more thermal clothing and equipment, check out our Hand Warmers, Winter Work Gloves and Thermal Jackets categories.
If you have any questions or anything to add, then we would love to hear from you. Please leave a comment below